If you only have time to visit one place in Seville, then let it be its grandiose cathedral. Officially called Catedral de Santa María de la Sede (Cathedral of Saint Mary of the See), this spectacular structure is the world's largest Gothic cathedral and the third largest church after St. Peter's Basilica and the Basilica of the National Shrine of Our Lady of Aparecida in Brazil.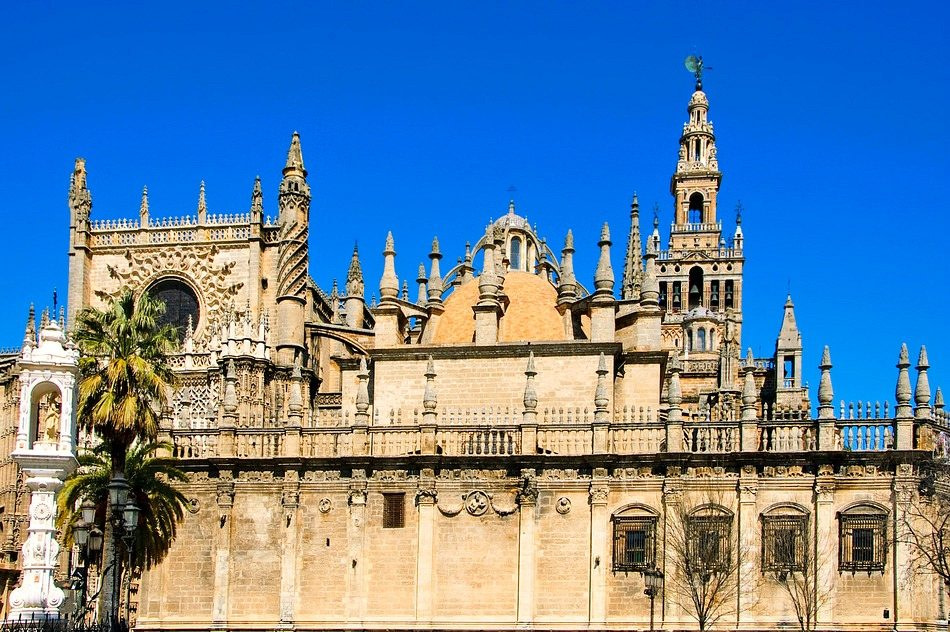 Built between 1402 and 1506 in striking Mudejar, Gothic, Renaissance, Baroque, and Neoclassical styles, the majestic Seville Cathedral has been originally designed to epitomize the influence and prosperity of post-Reconquista Seville.
Nowadays it dominates the beautiful Andalusian capital through both splendor and magnitude, attracting thousands of visitors each year.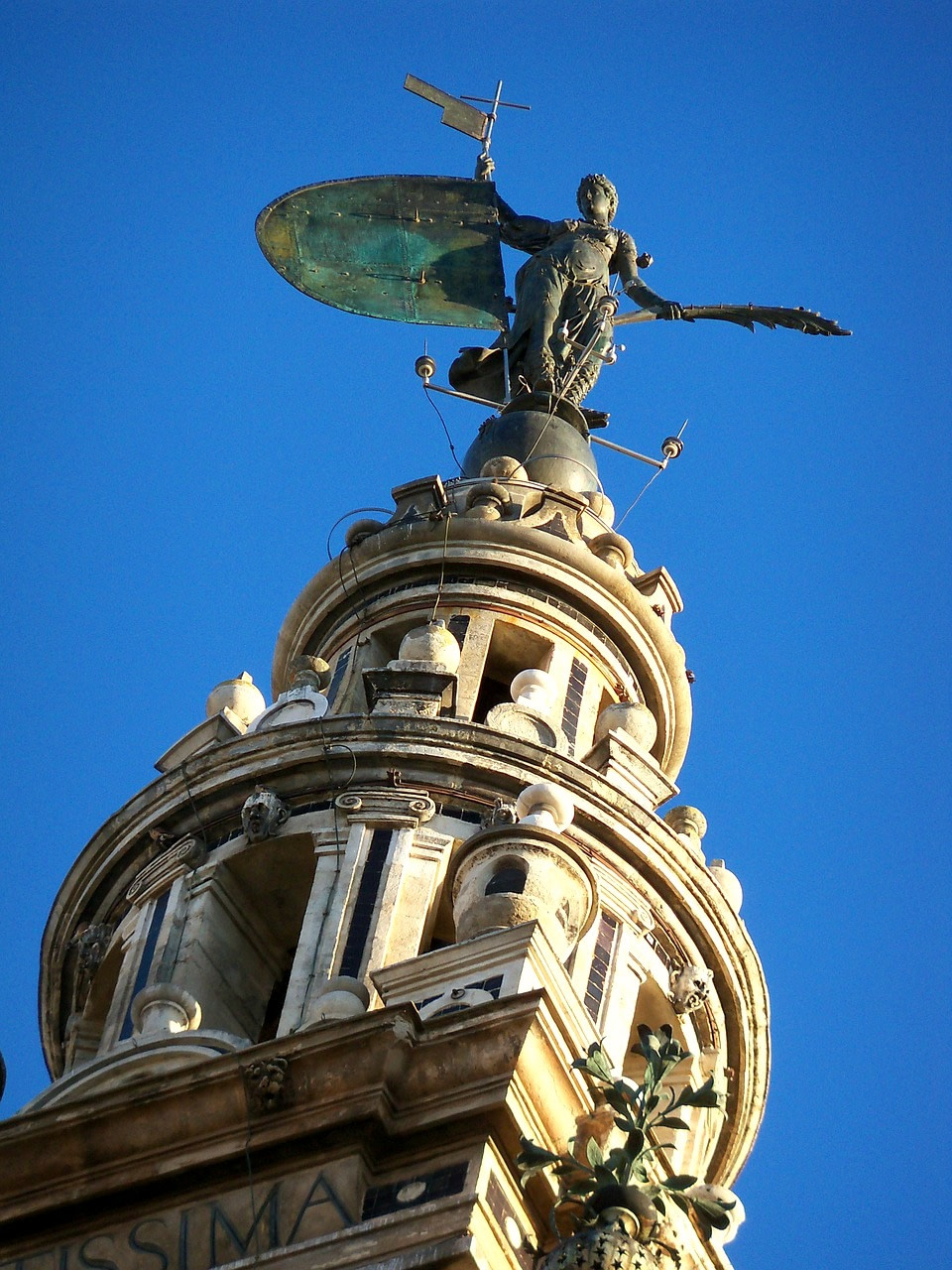 The structure consists of five impressive naves and the famous Giralda – the cathedral's bell tower and one of the world's three remaining Almohad minarets. The interior is lavishly decorated and boasts 80 chapels, a remarkable choir, the largest altarpiece in the world, and the remains of Christopher Columbus.
Most notable pieces include the central nave which rises to a height of 42 meters, the amazing Gothic retablo by Fleming Pieter Dancart depicting scenes from the life of Christ, and the splendid Sacristia Mayor which houses silver reliquaries, a collection of skulls, and artworks by Goya, Murillo, and Zurbarán.
The Cathedral of Seville has four magnificent facades and no less than fifteen doors, each of them representing a genuine piece of art. In 1987 the magnificent monument, along with the nearby Alcázar and the General Archives of the Indies, was declared a World Heritage Site by UNESCO.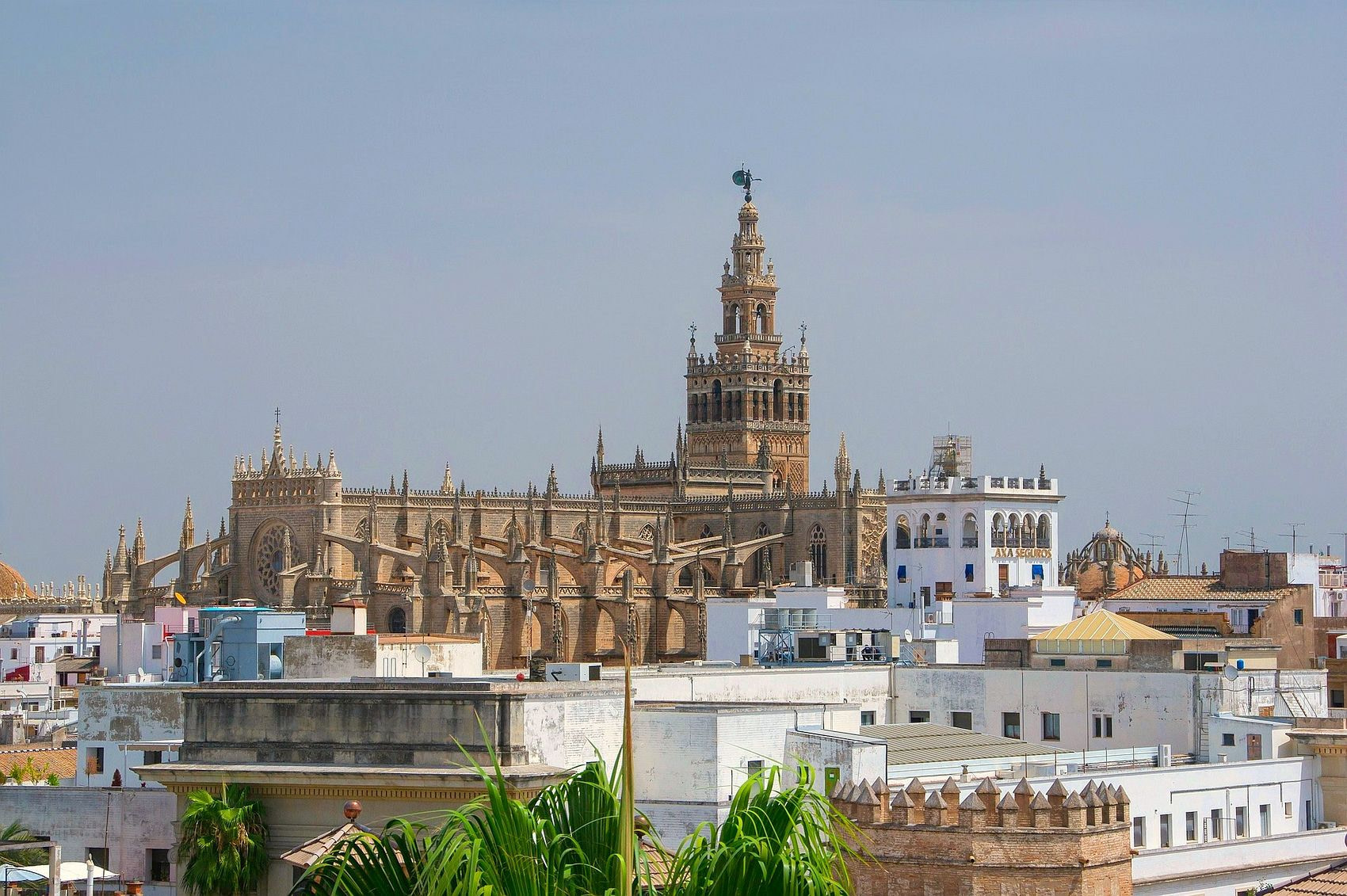 Seville Cathedral is located on Avenida de la Constitución, the most famous boulevard in the city. Entrance is made through the Puerta de San Cristóbal.