Probably the least famous of Antoni Gaudi's exceptional works, Palau Güell is an impressive architectural building situated in the district of El Raval, just off La Rambla. It is the architect's first major work in Barcelona and one of the seven pieces included in the UNESCO World Heritage Site "Works of Antoni Gaudi".
Around 1885, the renowned Catalan entrepreneur Eusebi Güell commissioned Gaudi to draw up a city palace in what was then the center of Barcelona. Accordingly, the magnificent building served as the Güell residence between 1888 and 1910, when the wealthy family moved in one of the houses situated in the wonderful Parc Güell.
Just like all of Gaudi's works, the magnificent palace reflects the genius and originality of this Catalan Art Nouveau pioneer.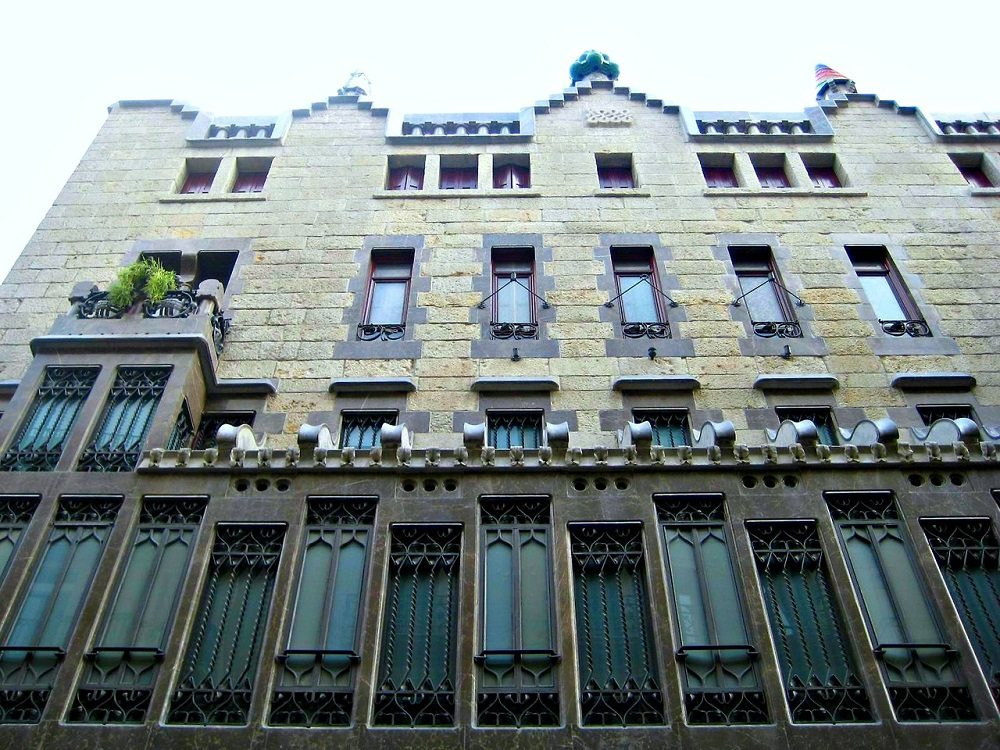 The 6-story building features a sober façade dominated by two iron gates designed to allow guests to enter the palace in their horse drawn carriages. A ramp was used then to take the animals into the basement while their affluent owners were attending the events and flamboyant receptions held in the luxurious central hall.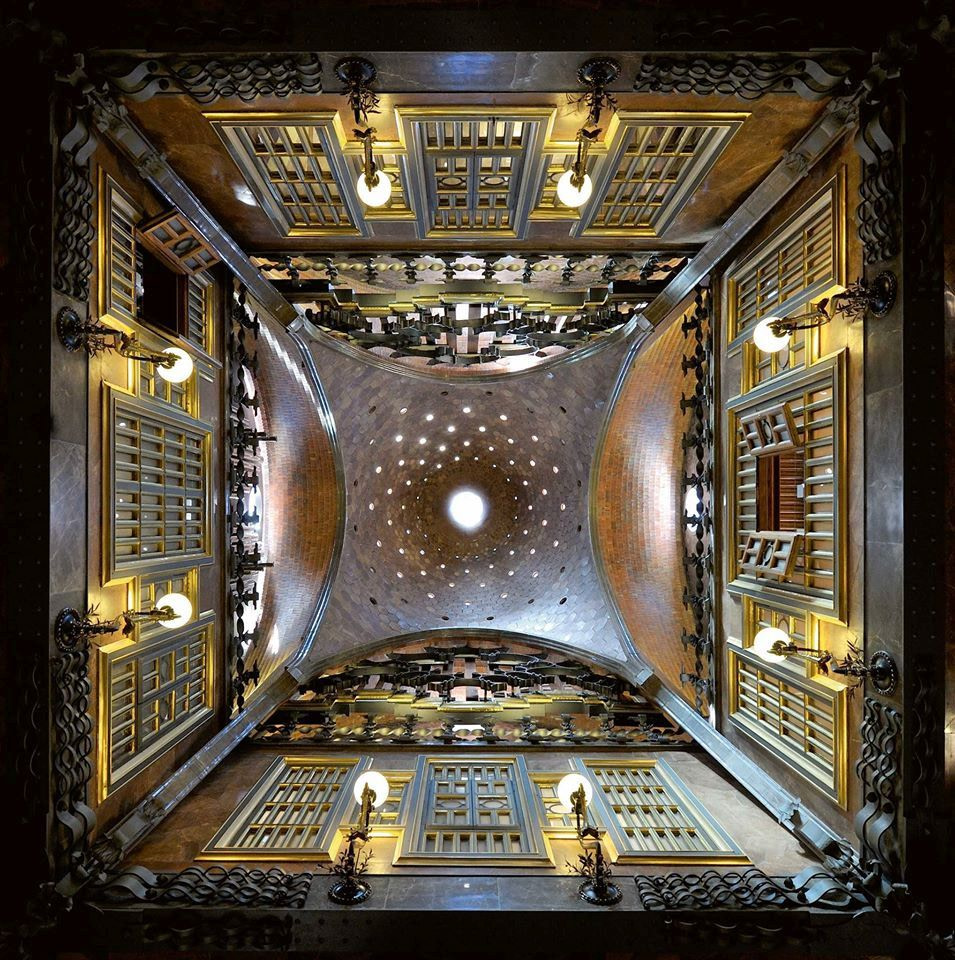 The palace's interior is elaborately decorated with precious materials and opulent ornaments, evoking both good taste and well-being.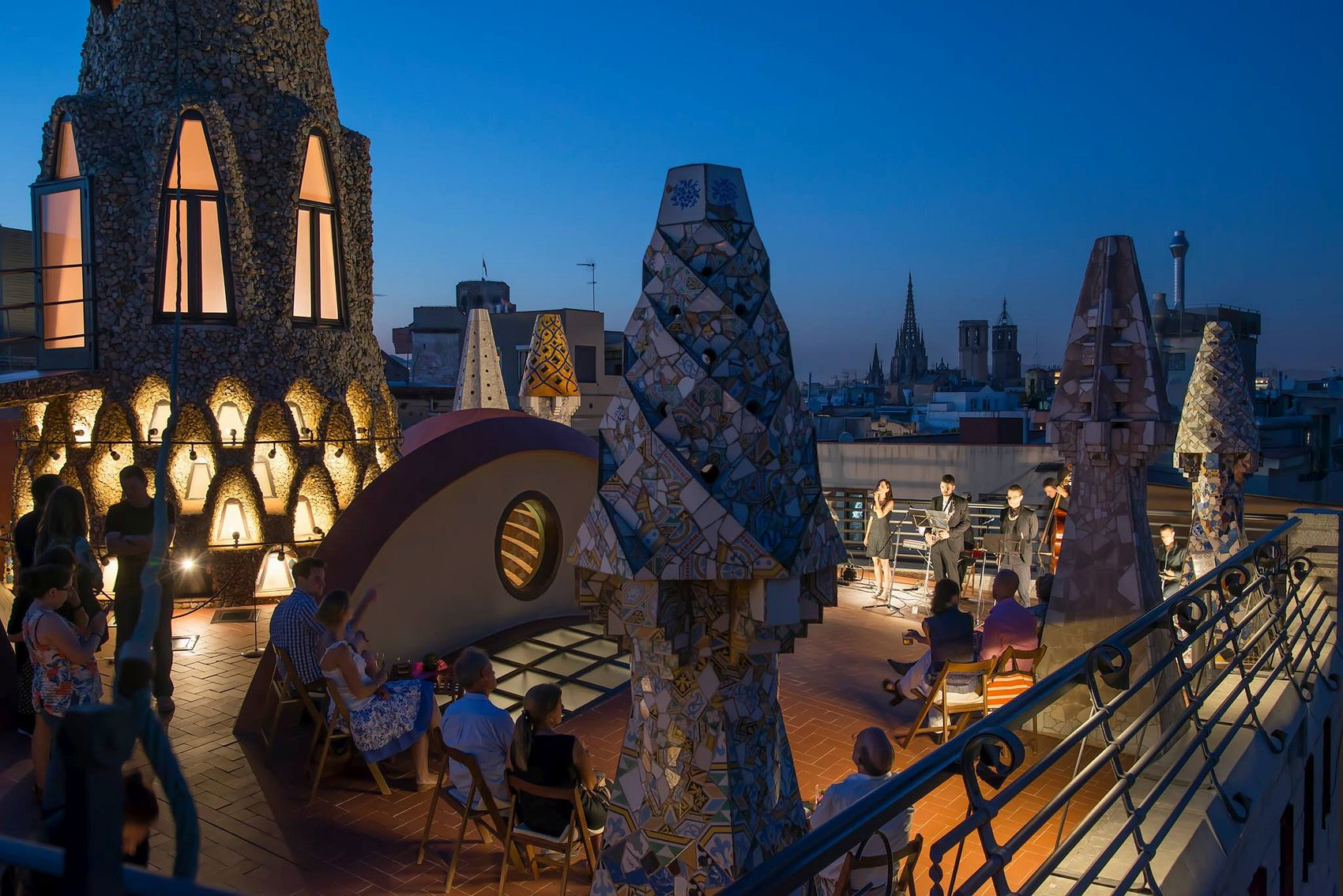 The roof is adorned with 20 colorful chimneys covered with ceramic pieces (trencadís), creating a fantastic contrast to the rather steady façade.
Trencadís is a technique often used by Gaudi to decorate various objects with broken shards of ceramic tiles. This laborious method can be observed in many of the architect's projects, including Parc Güell, Casa Batllo, and La Pedrera.