The enchanting Maria Luisa Park lies in the south of Seville's historic center, along the Guadalquivir River, and is by far the city's main green area and one of the finest in Europe. It functions both as a botanical garden, as well as an excellent refuge during the hot summer months, providing a great variety of sightseeing, sport, and cultural activities.
The park consists of a series of gardens that belonged to the Palace of San Telmo until 1893, when the Duchess of Montpensier assigned them to be used as a public garden. Its lovely aspect, however, is due to the French landscape architect Jean-Claude Nicolas Forestier, who redesigned the gardens in 1911.
Seville's Parque de Maria Luisa experienced a major facelift in 1914, when Anibal Gonzalez began preparations for the famous Ibero-American Exposition of 1929.
Nowadays, Seville's most beautiful park is decorated with numerous monuments, fountains, ponds, gorgeous beds of flowers, ceramic-tiled benches, and impressive Art Deco and Mudejar buildings. It also houses two of the city's main museums – the Archaeological Museum and the Museum of Popular Arts and Traditions.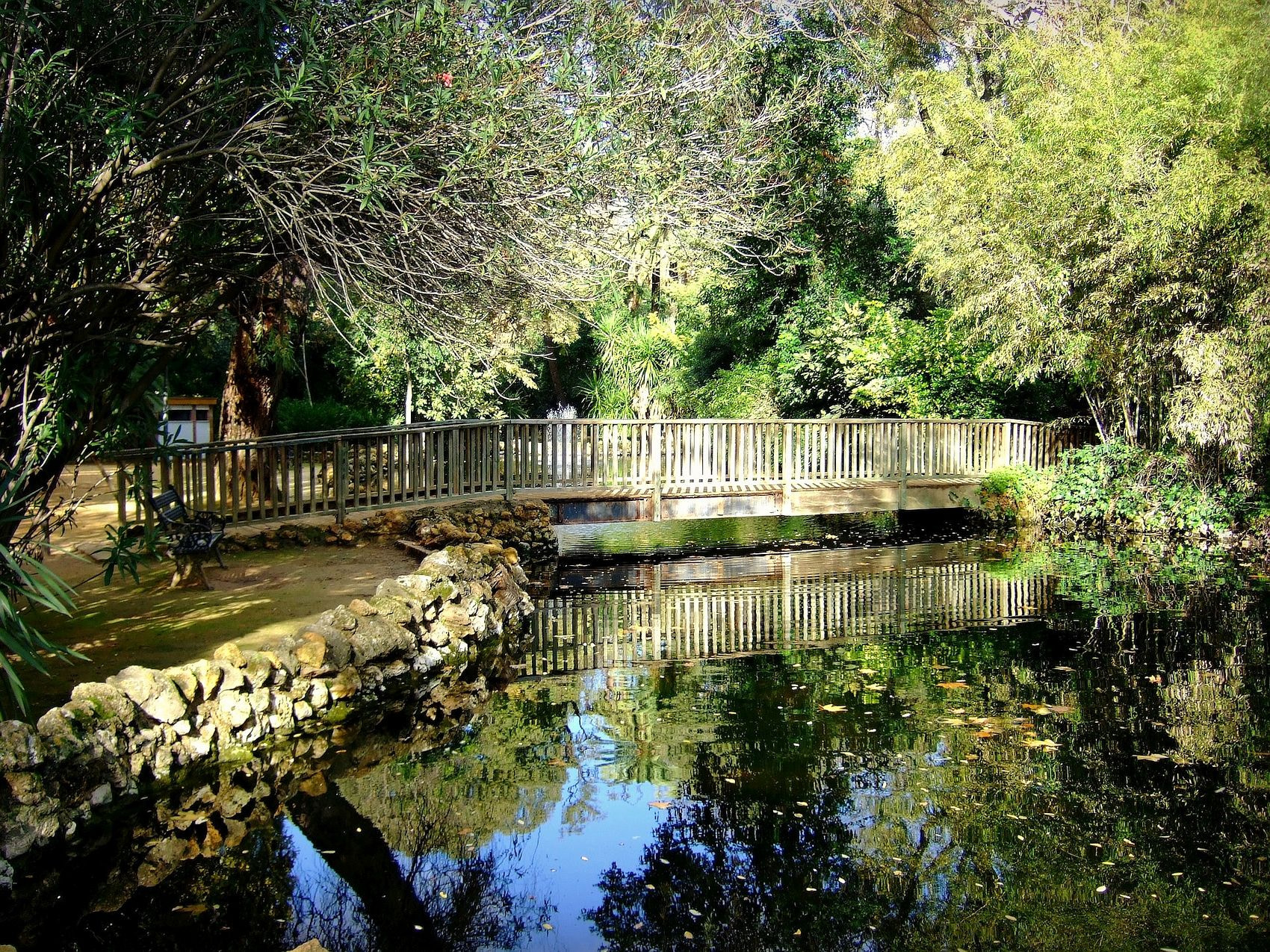 Most famous attractions in Maria Luisa Park include: La Isleta de los Patos (Ducks' Little Island), Costurero de la Reina (Queen's sewing box) – the oldest Neo-Mudejar building in the city, Seville Public Library, the Science Center, Lope de Vega Theater, the charming Fountain of the Lions, and a series of monuments dedicated to some of the most prominent Spanish figures. On the edge of the park lies the illustrious Plaza de Espana.
Visitors can also explore the park by renting a bicycle or taking a horse-drawn carriage ride.
The nearest bus stop is Prada de San Sebastian (C1, C2).