Designed especially for the 1929 Ibero-American Exposition, Seville's Plaza de España is a Spanish architectural marvel with Art Deco, Mudejar, and Renaissance Revival influences.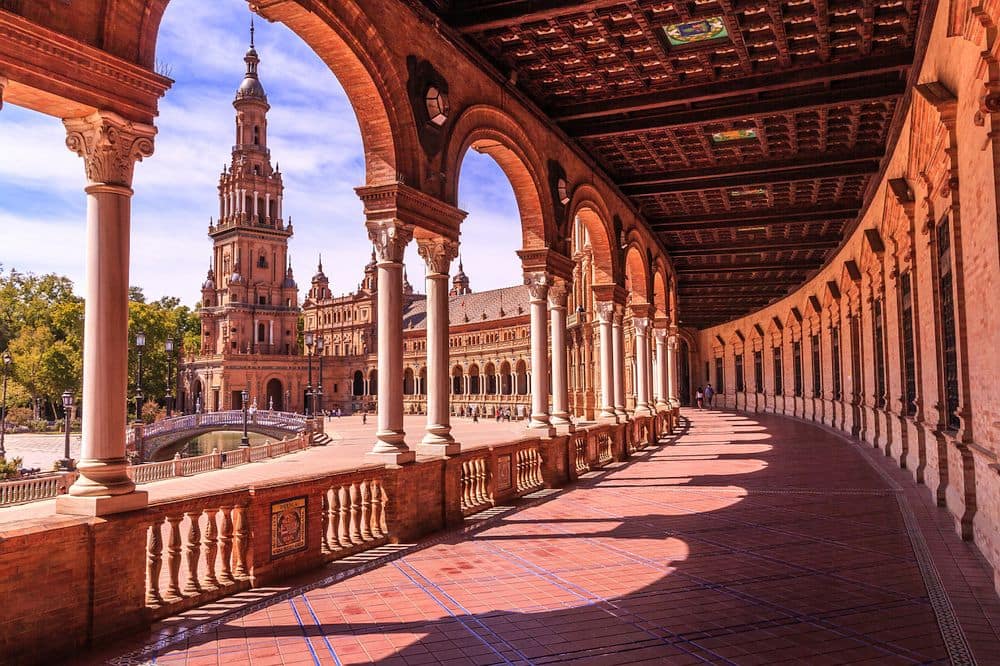 It has been built to impress and today is still doing its job with the same grandeur, evenness, and resounding triumph.
Imposing and spectacular, the square lies in Maria Luisa Park as one of the greatest attractions in Seville and one of Spain's most spectacular plazas. Surrounded by overwhelming buildings and charmingly adorned with scenic bridges and colorful tile alcoves representing Spain's provinces, Plaza de España seems to capture not only the beauty of Seville and Andalusia, but the essence of the entire Spain.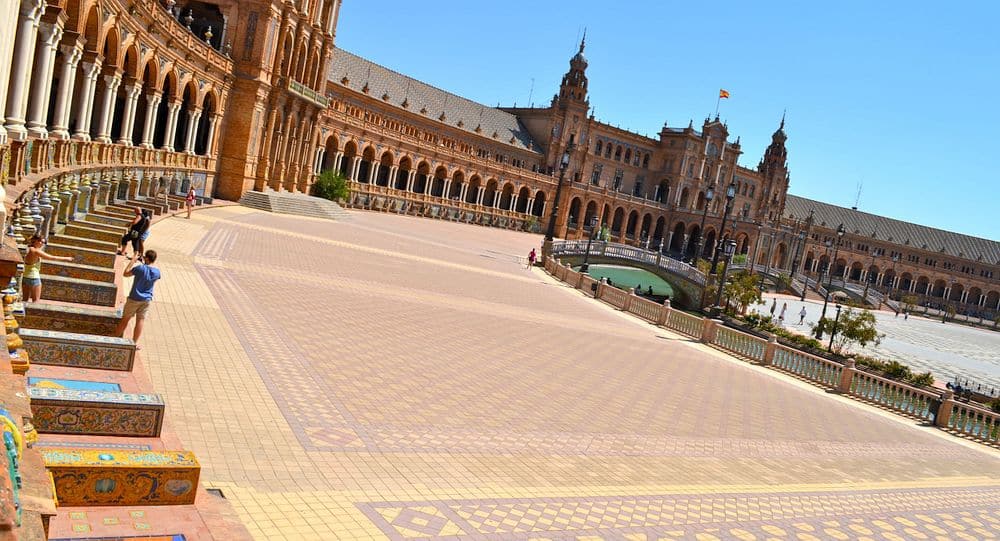 In addition to its overwhelming beauty, this quaint place in Seville provides a great range of leisure activities, from romantic carriage rides and gentle boat trips along the canal to lovely soothing strolls amidst the balconies, towers, museums, and administrative buildings that surround this monumental semicircular plaza.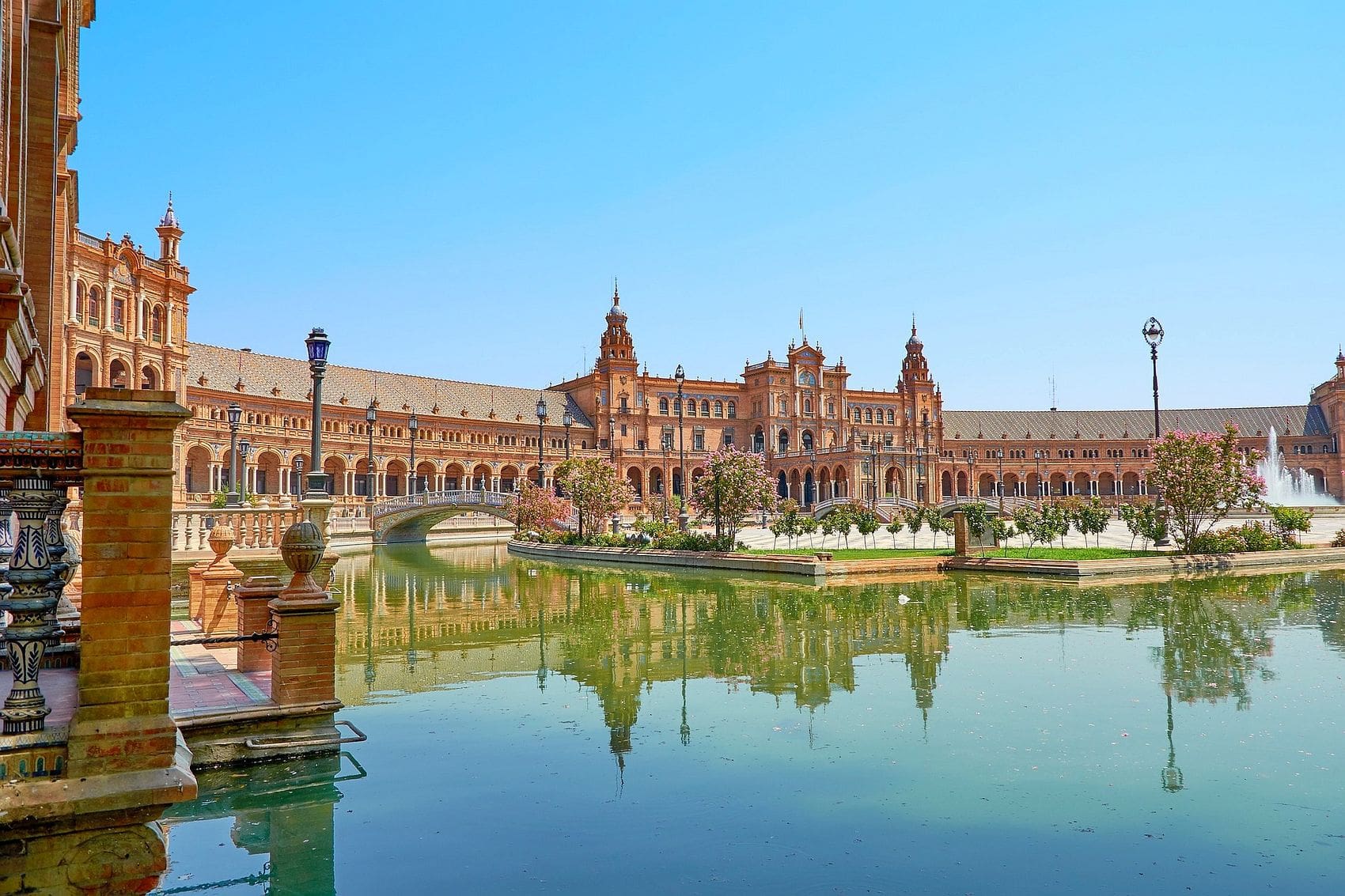 Whether you choose to visit it during the night or watch it glowing in the gentle sunlight, Plaza de España is a top sight in Seville and an amazing cultural, artistic, and relaxing experience for the entire family. Moreover, it's free of charge and conveniently located in the city center.