Situated in the heart of Madrid, in the beautiful historic center, Plaza Mayor is the city's main square and the point of departure for any visitor willing to discover the wonderful Madrid Old Town.
Frequented by locals and tourists alike, this perfectly rectangular square, one of the largest in Europe, represents a major attraction in Madrid, whether you're looking for history, culture, and impressive architecture, or just want to walk around and catch a glimpse of Madrileños' lifestyle.
Plaza Mayor was intended to be built during the reign of Philip II on the site of Plaza del Arrabal by architect Juan de Herrera. The project was designed and planned in 1560, but the construction didn't start until 1617, when King Philip III appointed Juan Gómez de Mora to carry out the plan.
The plaza we see today, however, represents the work of Juan de Villanueva, one of Spain's most famous neoclassical architects, who managed to reconstruct it after several fires suffered over the years.
During the course of history, Plaza Mayor has been used as a setting for various events, from public executions to football games, royal weddings, bullfights, and festivals.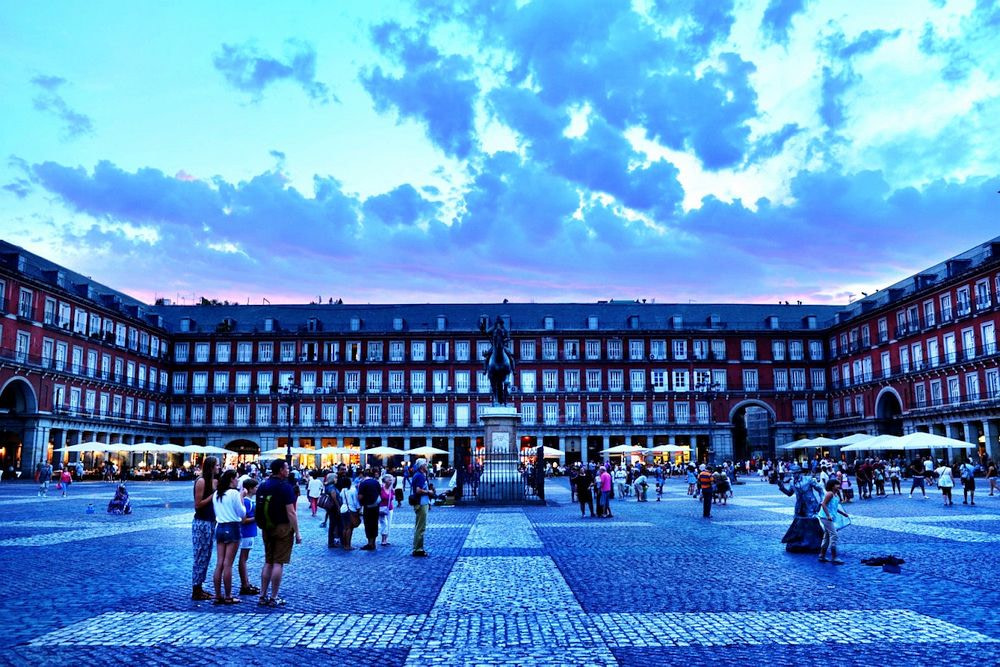 Excepting the customs and practices characteristic to each period, things haven't changed too much since then. Nowadays, Plaza Mayor is an important social and cultural venue in Madrid, hosting various local fiestas, religious ceremonies, markets, and many other performances.
Undoubtedly, the most famous fairs held today in Plaza Mayor are the quirky Stamp and Coin Market, taking place here every Sunday morning, and December's traditional Christmas Market, which dates back to 1860.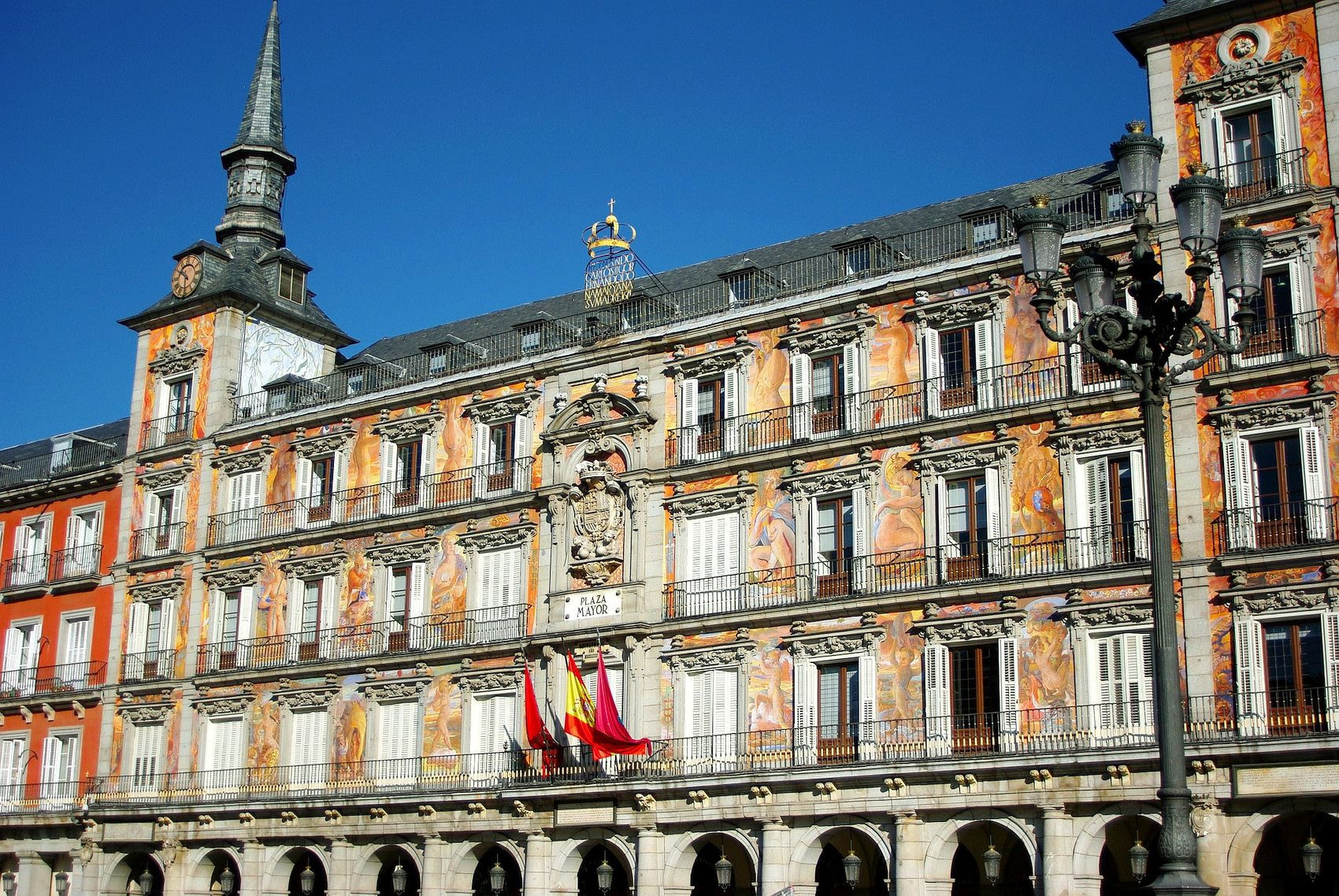 In addition to the charming vibe, the eye-catching architecture, the statue of Philip III, and the wonderfully painted building of Casa de la Panaderia, currently occupied by Madrid Tourist Board and Madrid Tourism Centre, Plaza Mayor shelters an impressive collection of shops, restaurants, and outdoor cafes under its lovely porticoes.
Another top feature of Playa Mayor is Sobrino de Botin – an atmospheric Spanish tavern listed in the Guinness Book of Records as the world's oldest eatery.