As a football fan in Madrid, it is simply impossible to find a place with views most spectacular than the trendy Real Café Bernabeu.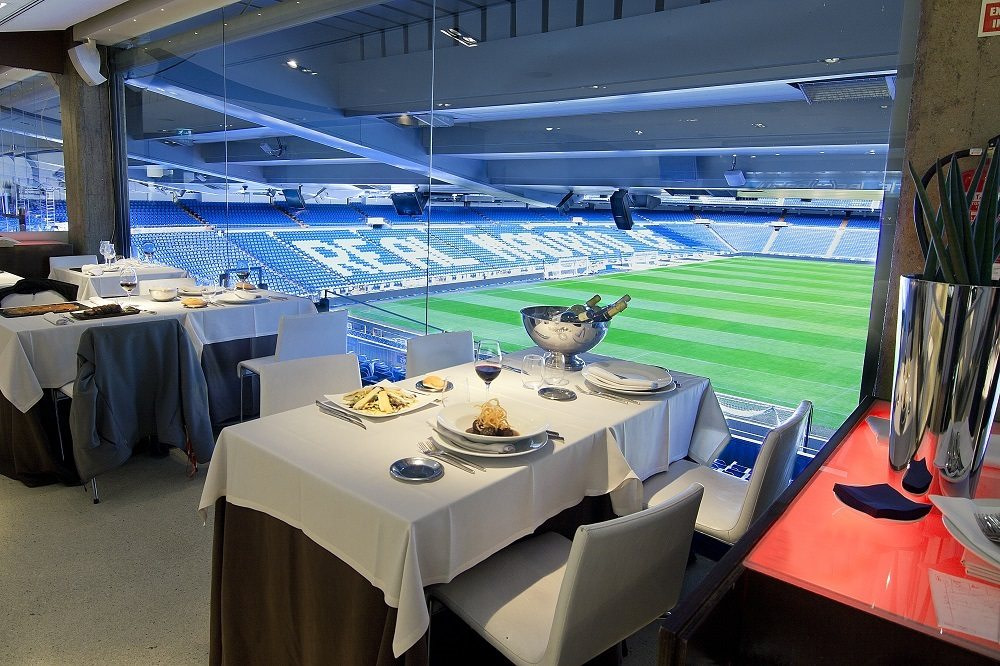 Designed by famous Chicago-based architect Jordan Mozer and overlooking one of the world's most celebrated football stadiums, this sporty, yet extremely fashionable space is a winning bet, whether you're looking to enjoy a delicious meal, have some drinks with your friends in a stylish atmosphere, or simply experience the pleasure of being so close to the pitch.
Spread on two floors, the 1,200 sqm Real Café Bernabeu comprises a hip café/lounge bar where you can sip refreshing cocktails while listening to great music, a classy restaurant serving traditional Spanish and Mediterranean cuisines with a contemporary touch, and a lovely seasonal terrace which opens up straight onto the stadium during the hot summer months.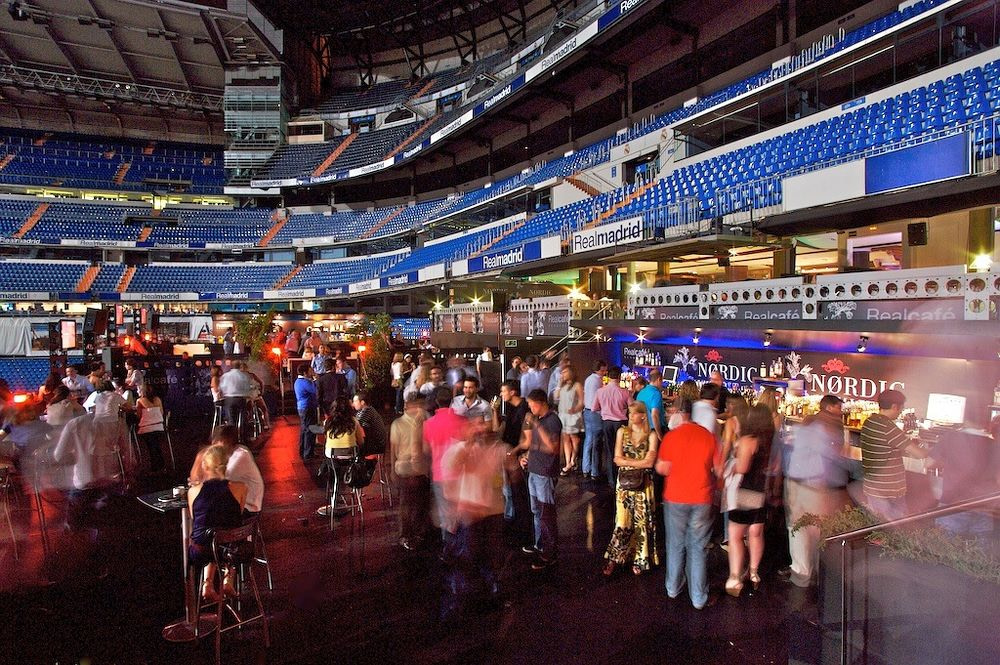 The most attractive venue is certainly the posh second-floor restaurant, with its remarkable 80-metre glass wall that affords unparalleled vistas over the spectacular Santiago Bernabeu stadium.
Opening hours are subject to change, depending on the matches' schedule, so make sure you check out their website before visiting. You certainly don't want to miss such a unique and exclusive Madrilenian and "Madridista" experience like a dinner at Los Blancos' stadium!