Torre del Oro (Gold Tower) is not just one of the most important landmarks of Seville, but also a major witness of the city's turbulent history. It was built in the 13th century during the Almohad dynasty as a military watchtower in the city walls, and was meant to control traffic on the Guadalquivir River and to defend the port of Seville from potential attacks.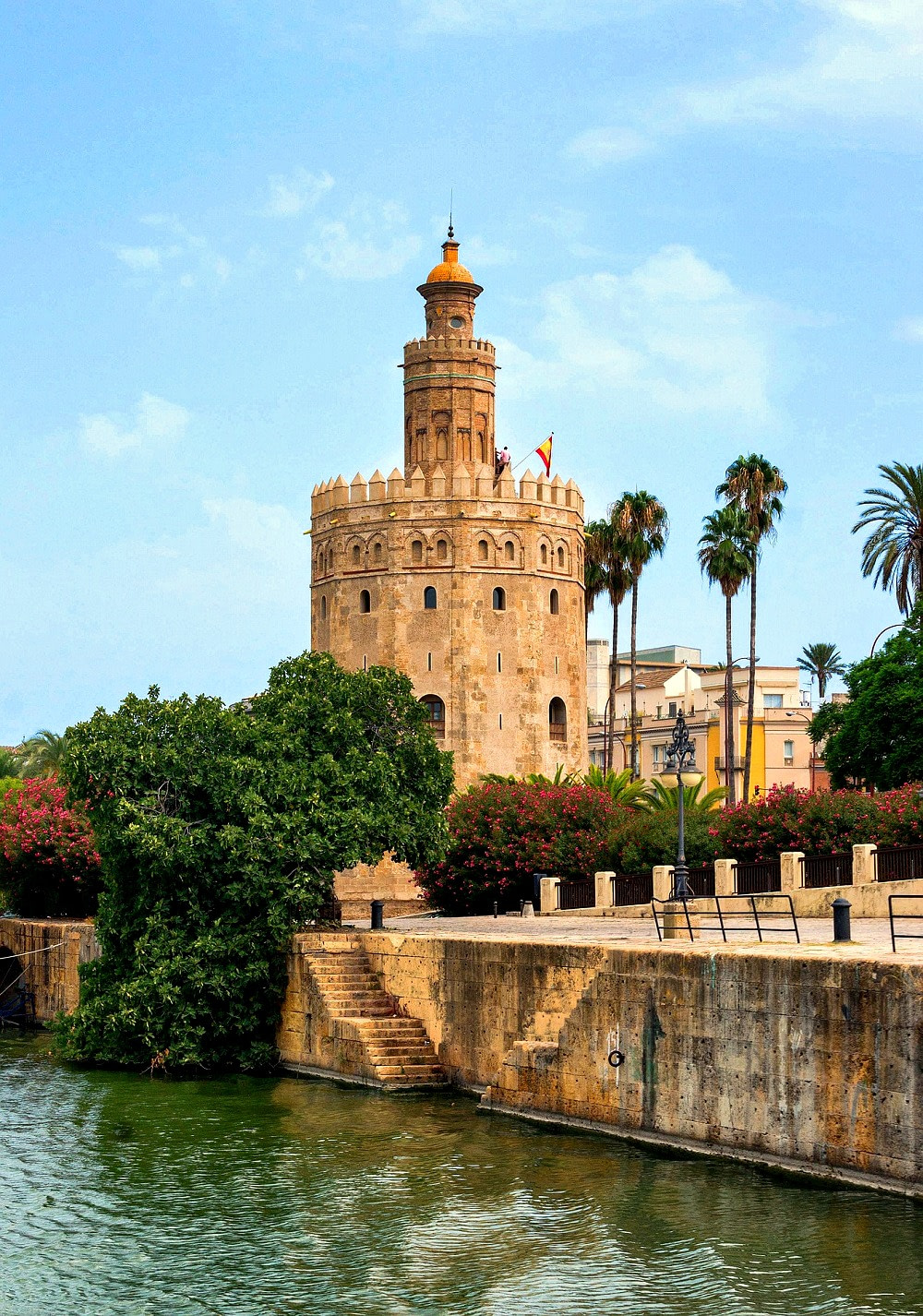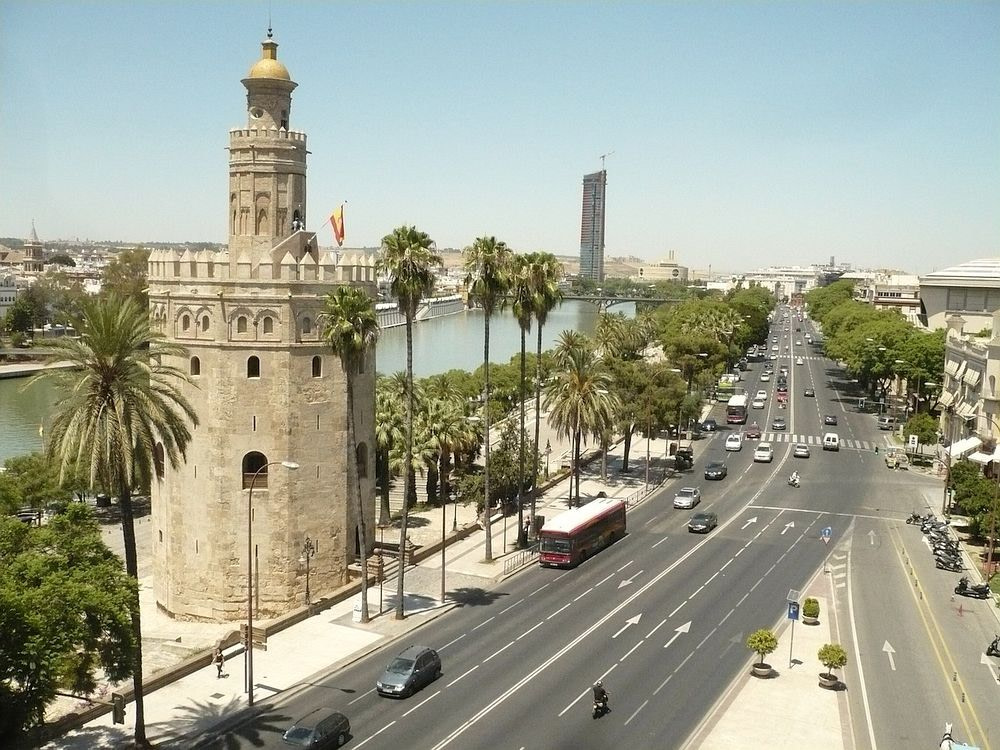 Over the history, the dodecagonal stone tower has gone through many uses, being one by one an observation tower, a prison, a chapel, a gunpowder store, and even a monument threatened with demolition and sale.
However, thanks to the locals of Seville, who vehemently opposed these measures, Torre del Oro has remained standing, being renovated several times. Nowadays it houses the Naval Museum, where visitors can learn about Seville's naval history and the major role of its mighty river.
Climbing the spiraling stairs to the top of the tower is well worth the effort as the views over the Triana neighborhood across the river are truly spectacular.
The Tower of Gold in Seville lies on the banks of the Guadalquivir River, on Paseo de Cristóbal Colón.