Even on an island famous for its postcard-perfect beaches, the white-sand bays and sapphire seas in south east Mallorca are something truly special. This entire coast is a ravishing recurrence of wild rocky coves interspersed with swathes of fine sand backed by pine-covered cliffs, while further inland, the island's enduring magnetism comes in the form of pretty honey-colored towns, striking nature reserves, and bustling, colorful markets.
Santanyí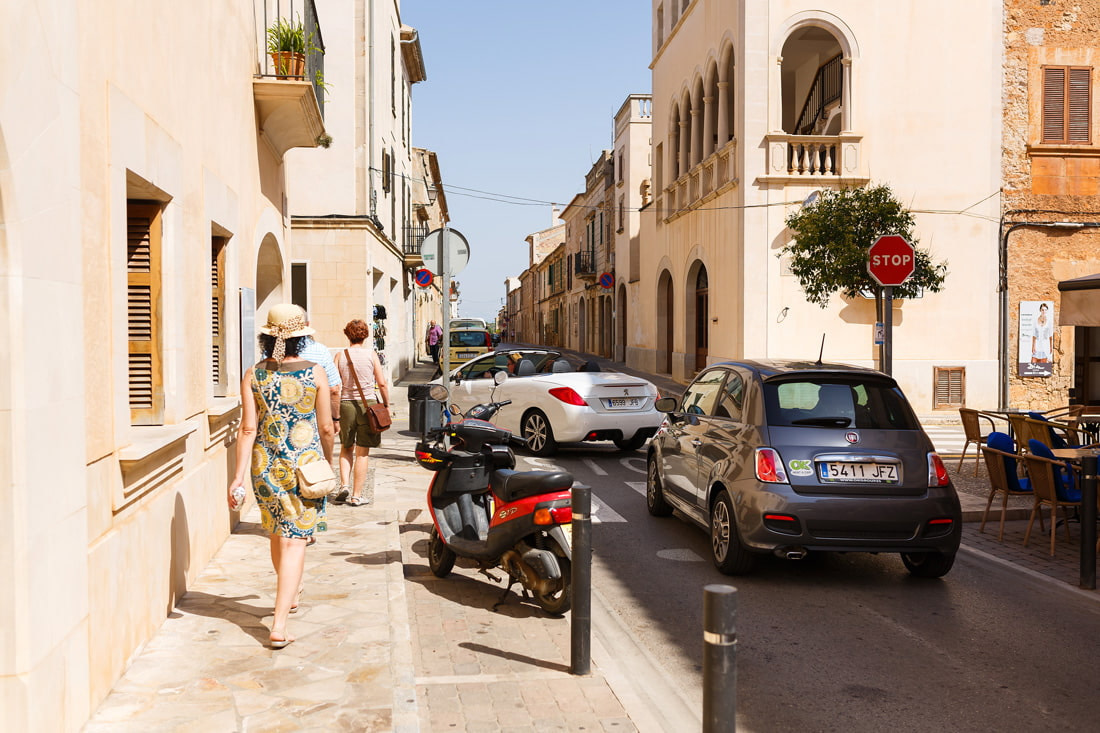 Less than an hour's drive from Mallorca's capital, Palma, Santanyí's delightful narrow streets and distinctive golden sandstone architecture make for a quaint escape packed with cultural discoveries.
A smart selection of galleries, cafés, and boutiques give the town an artsy cosmopolitan feel, yet the wonderful weekly market held in the atmospheric Plaza Mayor stands as living proof that Santanyí has never lost its authentic Mallorcan charm.
Instead of cheap souvenirs, its shops are teeming with handsome antiques, local arts & crafts, and precious Flor de Sal d'Es Trenc, while eateries range from cool, contemporary cafés to sophisticated restaurants serving fare from the Mediterranean and beyond. For imaginative bites in splendid rustic surroundings, head to Es Molí de Santanyí, a beloved tapas bar set in a 300-year old mil.
Cala Figuera

A few kilometers south east of Santanyí, nestled in a crystal-clear aquamarine bay surrounded by pine-covered cliffs, lies the charming fishing village of Cala Figuera. With a scenic natural harbor and traditional whitewashed cottages with bright green shutters tumbling down to the water's edge, this is one of the most picturesque little towns in this part of the island.
The lack of a proper beach and swimming area is probably what kept Cala Figuera off the tourist radar, helping it maintain its authenticity. Nevertheless, visitors can easily find countless other pastimes to indulge in, from fishing, diving, and boat excursions to peaceful strolls and delicious alfresco dining along the idyllic port. The village is known for its excellent seafood restaurants supplied daily by the local fishermen.
Es Trenc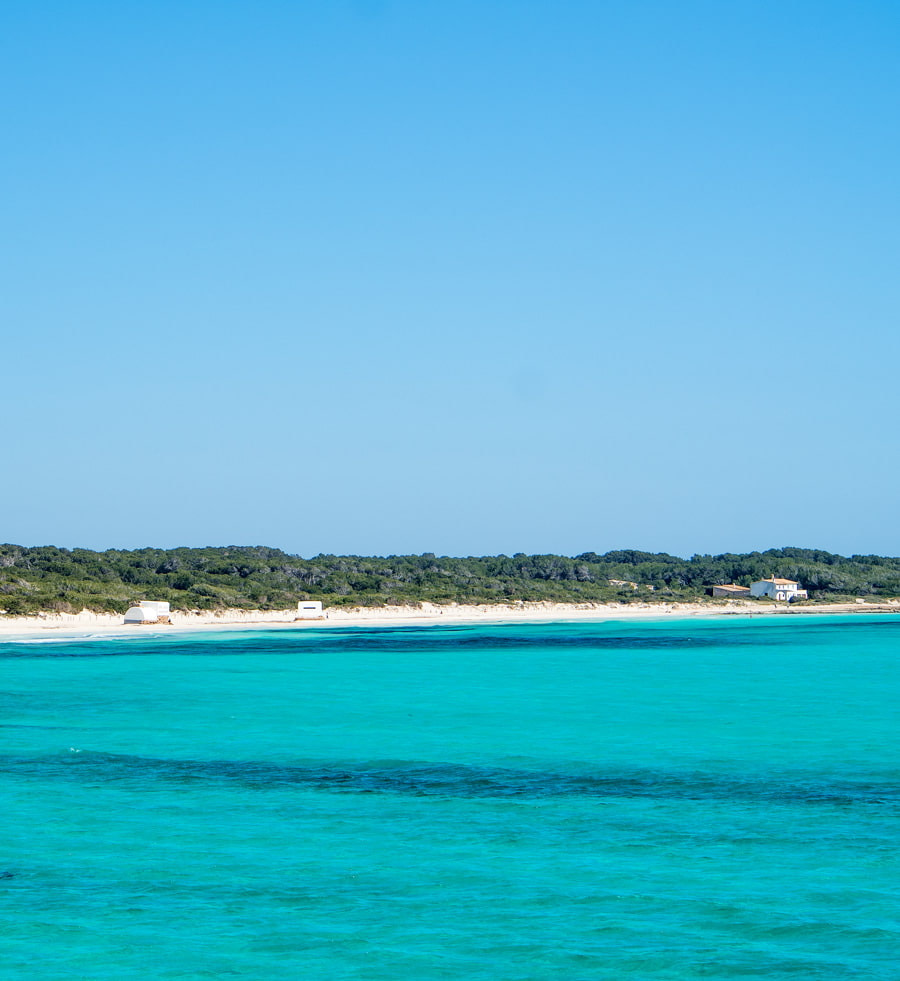 Caribbean-blue waters and soft sugar-white sands sheltered by dunes make Es Trenc one of Mallorca's most beautiful beaches. Stretching about 3 km along the island's southern coast, between Colònia de Sant Jordi and the little village of Ses Covetes, it has a wild, natural feel, with just a handful of laid-back chiringuitos and hardly any other development in sight.
The beach is part of Salobrar de Campos, a protected natural area home to sand dunes wetlands, salt marshes, and numerous species of migratory birds.
Unfortunately, during the peak summer months, families, sun worshipers, and even naturists come to Es Trenc in their droves, lured by the area's unspoiled beauty and shallow crystalline seas, perfect for snorkeling.
Portopetro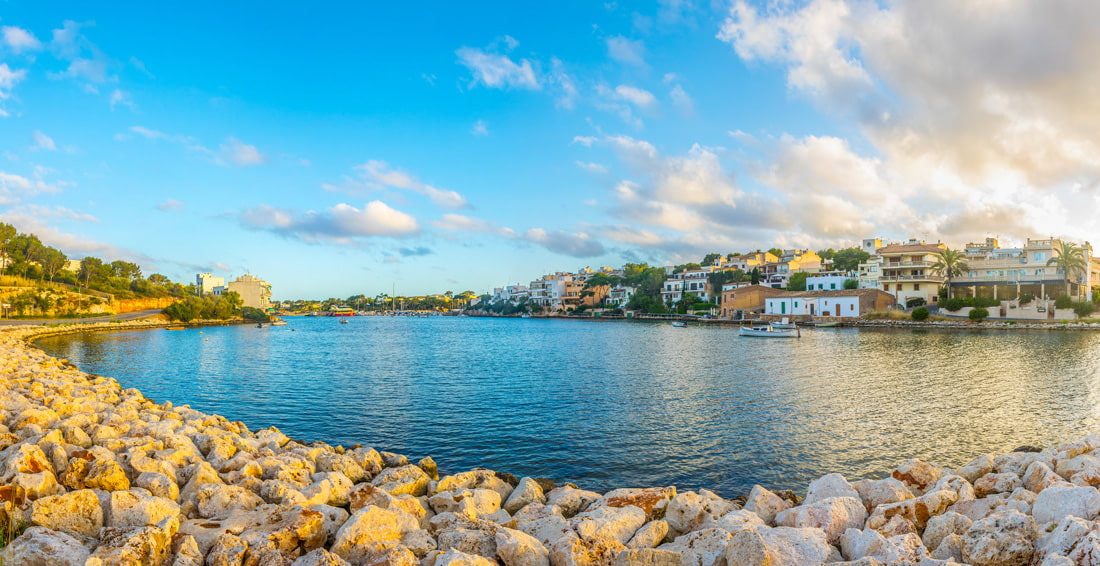 Similar to Cala Figuera, Portopetro is the perfect choice for couples and families seeking a more quiet, relaxing experience, away from the tourist madness. Built around a handsome horseshoe bay where typical fishing boats bob idyllically alongside gleaming yachts, the town masterfully combines natural beauty with genuine Mallorcan charm.
The seafront is its most appealing location, offering spectacular seascapes and a handful of excellent tapas bars and restaurants. It's also the departure point for various boat excursions along the coast.
For a memorable Balearic vacation with all the trimmings, stay at nearby Blau PortoPetro Beach Resort & Spa, a contemporary hotel tucked between two beautiful beaches on one Mallorca's most unspoiled stretches of coast. Boasting elegant light-filled accommodation and beautiful outdoor pools, a slew of gourmet restaurants, and all the amenities one can think of, the property gives guests a chance to be as adventurous or as relaxed as they want.
Mondrago Nature Park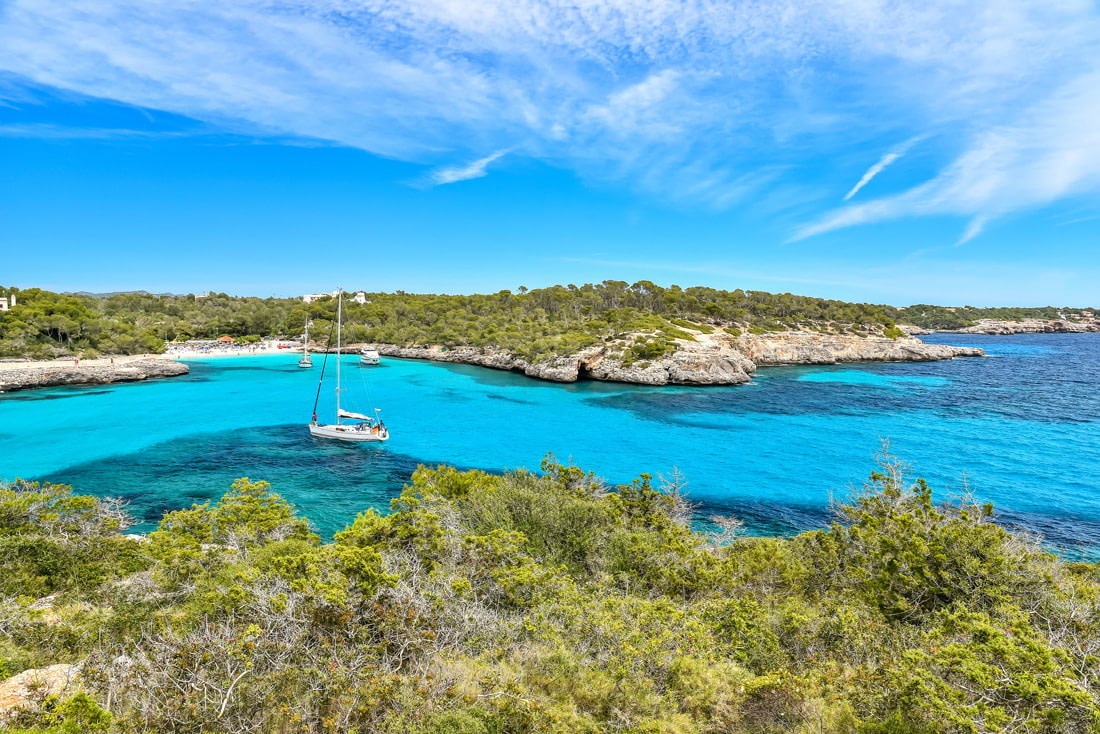 A striking mix of wetlands, dunes, pristine coves, and rugged coastal cliffs plunging into striking turquoise waters, Mondrago Nature Park is undoubtedly one of the most beautiful natural areas on the island and a true paradise for nature lovers.
Hiking and cycling are the best ways to explore its staggering landscapes and there are several well-marked trails along the coastline to choose from. Spectacular secret coves abound too, but Cala Mondragó and S'Amarador are the reserve's most famous, both with brilliantly clear water and powder-soft sand.
Thanks to its unique ecosystem, this 766-hectare park near Santanyí is also a top destination for bird watching, teeming with stone curlews, turtle doves, kestrels, hoopoes, as well as coots, black-necked grebes, and even vultures.
Cala d'Or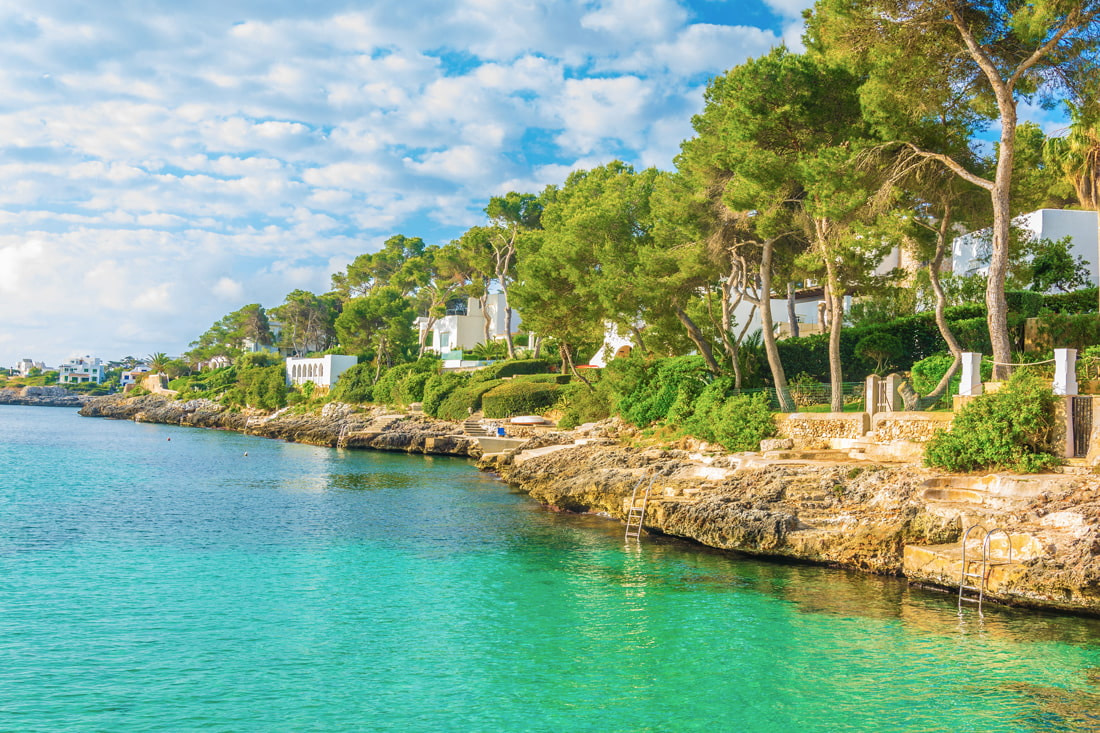 If you are craving a change of pace, head to Cala d'Or, a widely popular beach resort known for its scenic coves, swanky marina, and handsome Ibiza-style architecture characterized by low-rise cubic houses in gleaming Meditteranean white.
Once a traditional fishing hamlet, the town is now replete with contemporary distractions: glamorous yachts sway gently at anchor in the lovely port; chic cafés, restaurants, and boutiques line the pretty cobbled streets; and world-class golf courses dot the surroundings.
Sprinkled along the coast are a number of charming little beaches with soft sand and crystal-clear turquoise waters, offering everything from diving (Cala Ferrera) to windsurfing (Cala Esmeralda).