Obviously, Málaga has some indisputable charms, but a stone's throw away, on the other side of the Rock of Gibraltar, the province of Cádiz is just as impressive, if not more so, with vast white-sand Atlantic beaches, impeccable pueblos blancos, and a splendid market-fueled cuisine.
If you want a true taste of Andalusia, but with fewer tourist traps and more space to lay down your towel, head to Cádiz.
It's home to the most beautiful beaches in Europe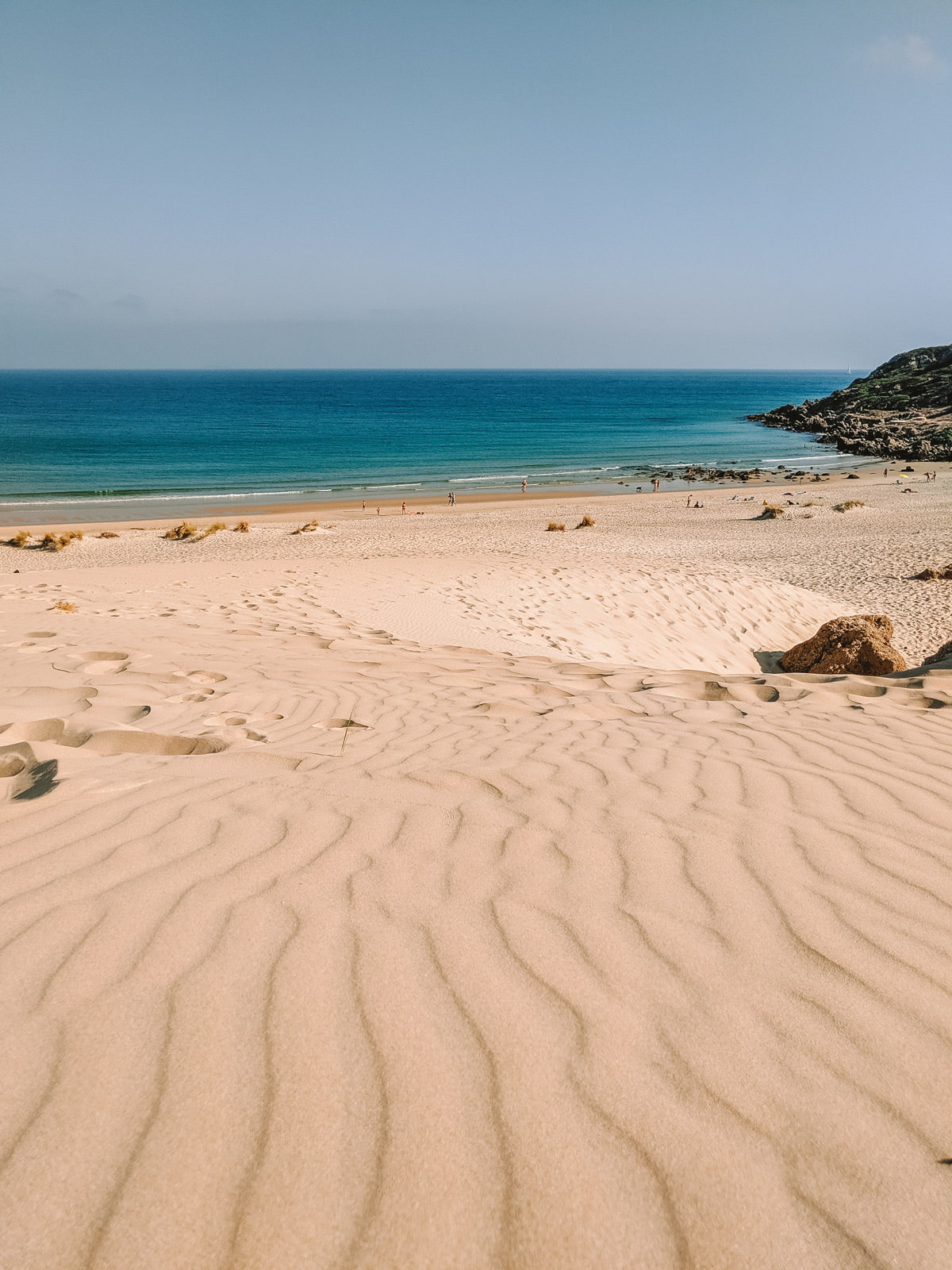 Bordering the glistening Atlantic Ocean, Cádiz' Costa de la Luz is a seemingly endless succession of unspoiled beaches, backed by sand dunes and pine forests. Chiringuitos are sparse but wonderful, most of them serving classy, yet honestly priced, cocktails and beach fare at tables overlooking the frothy waves.
With iridescent turquoise waters, striking dunescapes, and 300 days of wind per year, the blonde, wild stretches of sand around Tarifa, especially Playa de los Lances and Playa de Valdevaqueros, are a paradise for surfers and kitesurfers.
Steeped in history and crowned by a 34m lighthouse, the golden, windswept beach of Faro de Trafalgar in Barbate is known for offering some of the most mesmerizing sunsets in Spain. Playa de la Fontanilla in Conil de la Frontera boasts wide, pristine sands, crystalline waters, and a laid-back vibe, while the cinematic La Caleta Beach, made famous by the James Bond film Die Another Day, has Cádiz' old town as a backdrop and faces a picturesque harbor with colorful little boats bobbing peacefully in the sunshine.
…and some of the world's best tuna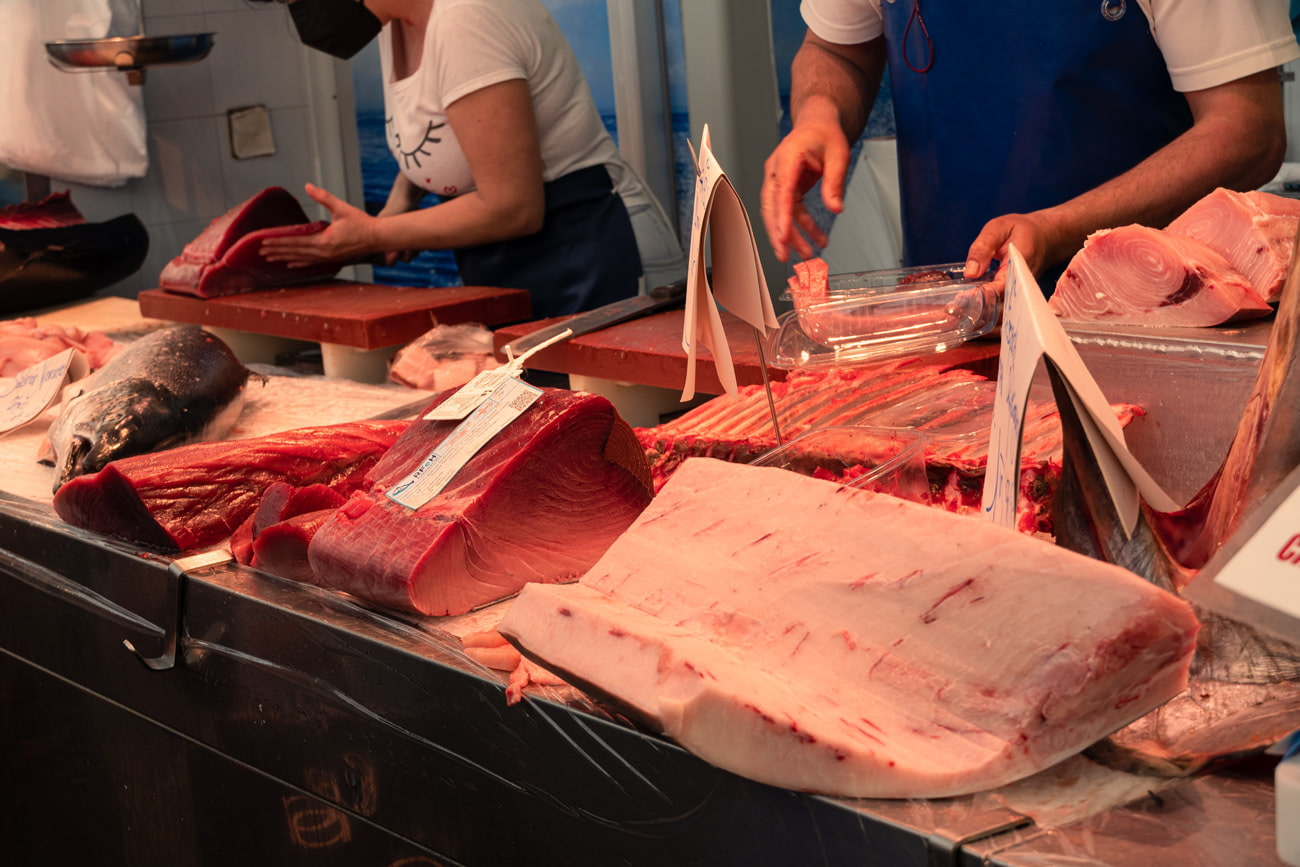 There's no doubt Málaga has incredible food and even several Michelin-star restaurants to its name, but Cádiz bets on delicious regional dishes that won't necessarily break the bank.
The cuisine here revolves around lip-smacking pescaito frito, fat-marbled Iberian pork, and full-bodied sherries, but those in the know come to Cádiz for the superbly fresh Atlantic bluefin tuna caught using the ancient, yet sustainable, almadraba method.
And indeed, around May and June, when the levantá (raising of the trap nets) takes place, you'll find fresh atun rojo in all its incarnations – from tartare and tapas to burgers and ice cream – starring on the menus of restaurants all across the region.
Zahara de los Atunes, Barbate, Conil de la Frontera, and Tarifa all have their own festivals dedicated to the highly prized fish, as well as Rutas del Atun, which typically include a series of tapas bars and restaurants competing for customers' attention with innovative tuna creations.
You have the bohemian town of Tarifa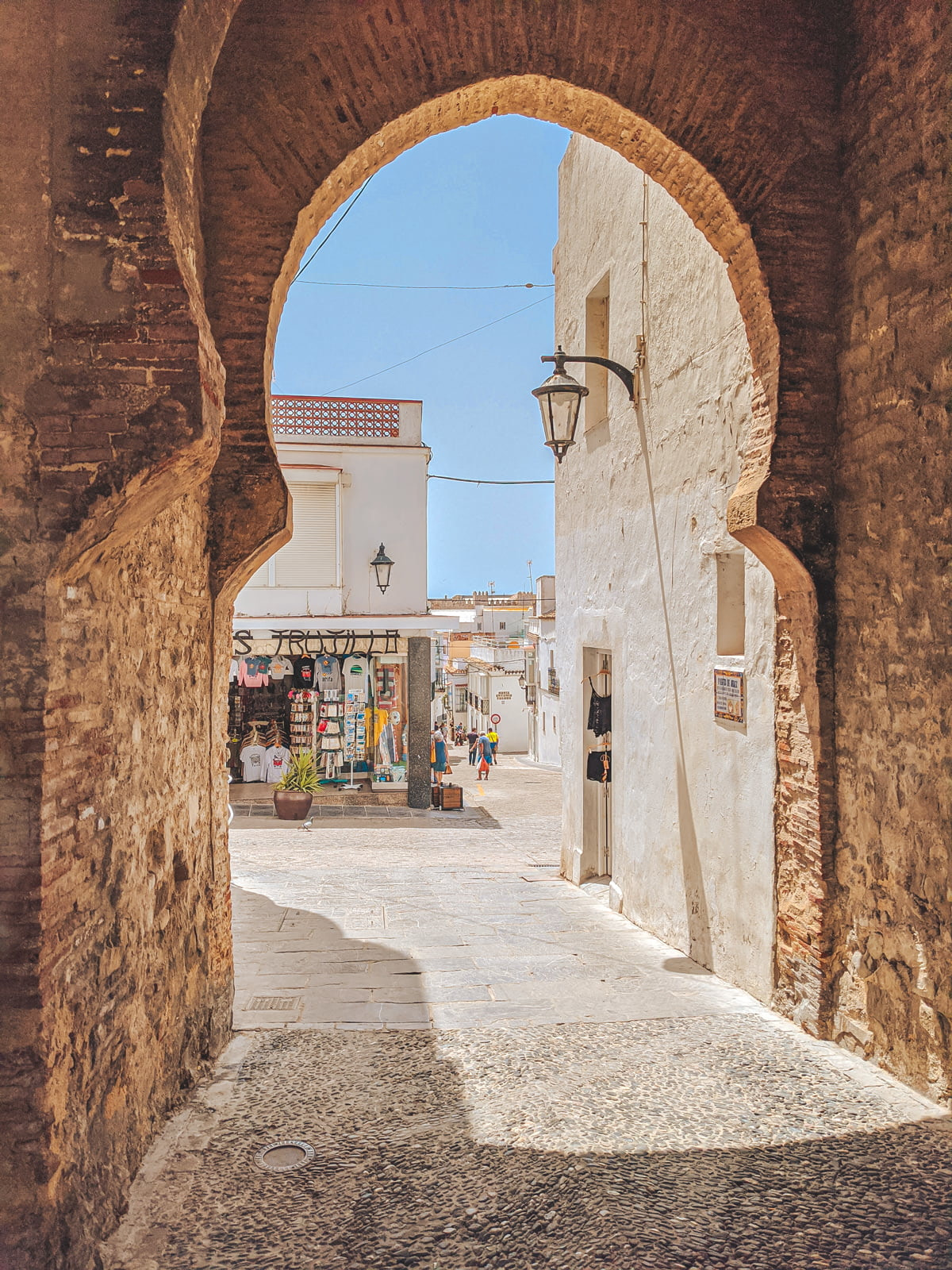 Located in the southernmost point of mainland Europe, Tarifa may be the continent's kite surfing capital, but step inside its Moorish city walls, and you'll discover a vibrant, cosmopolitan town, with bohemian boutiques and cool cafés lining its winding whitewashed streets. It's a wonderfully infectious place where good vibes prevail and magic just happens, whether that comes in the form of a sundowner at a laid-back chiringuito, riding the waves with your kite, a morning yoga session by the ocean, or a wild night dancing barefoot under the stars.
Surrounded by two natural parks and waters rich in marine wildlife, Tarifa is a true adventure playground. There's superb horse riding along the beach and in the nearby cork forests, top-notch whale-watching in the Strait of Gibraltar (April to October), stunning bird watching in Punta Paloma (March and April), and exhilarating cycling in the mountain trails above town.
…and treasure-filled Vejer de la Frontera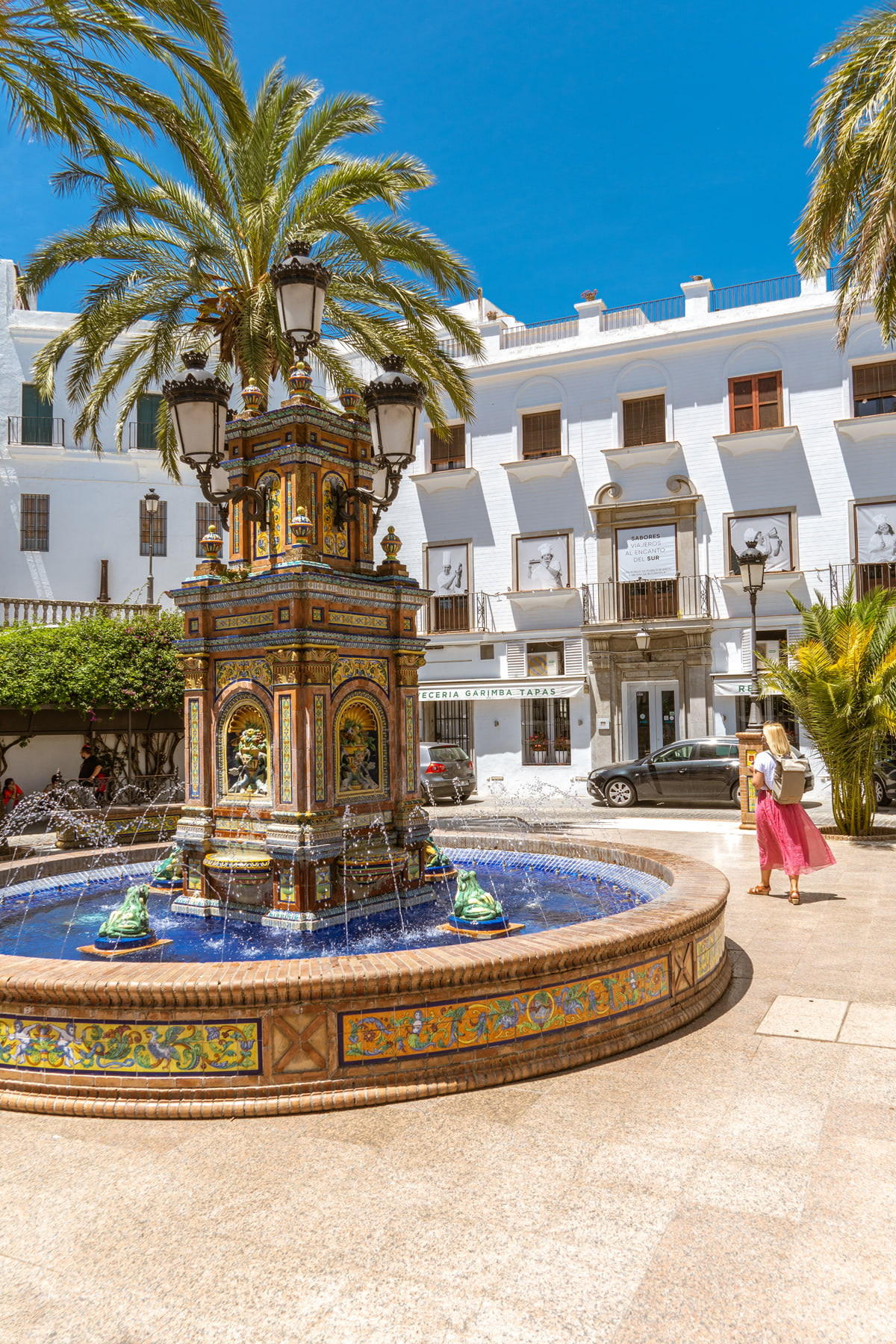 Málaga has its fair share of beautiful pueblos blancos, but few can capture your heart like Vejer de la Frontera in the province of Cádiz.
A perfectly formed network of steep, cobbled alleys spiraling up to a 10th-century castle, this bijou town is a treat for your eyes and taste buds. Get lost in its Arab-flavored old town, pass along snow-white buildings housing elegant craft shops, and enjoy the scents and colors from the numerous flower pots hanging off the walls.
Turn any corner, and you'll find a postcard-perfect place to photograph, a pretty terrace to quench your thirst, or a brilliant restaurant serving deliciously updated local cuisine. And speaking of food, from El Jardín del Califa's scrumptious Middle Eastern specialties to the inventive gastronomy of Corredera 55 to the enticing stall-to-table tapas of the Mercado Gastronómico San Francisco, Vejer has become quite a foodie hotspot.
It's sherry country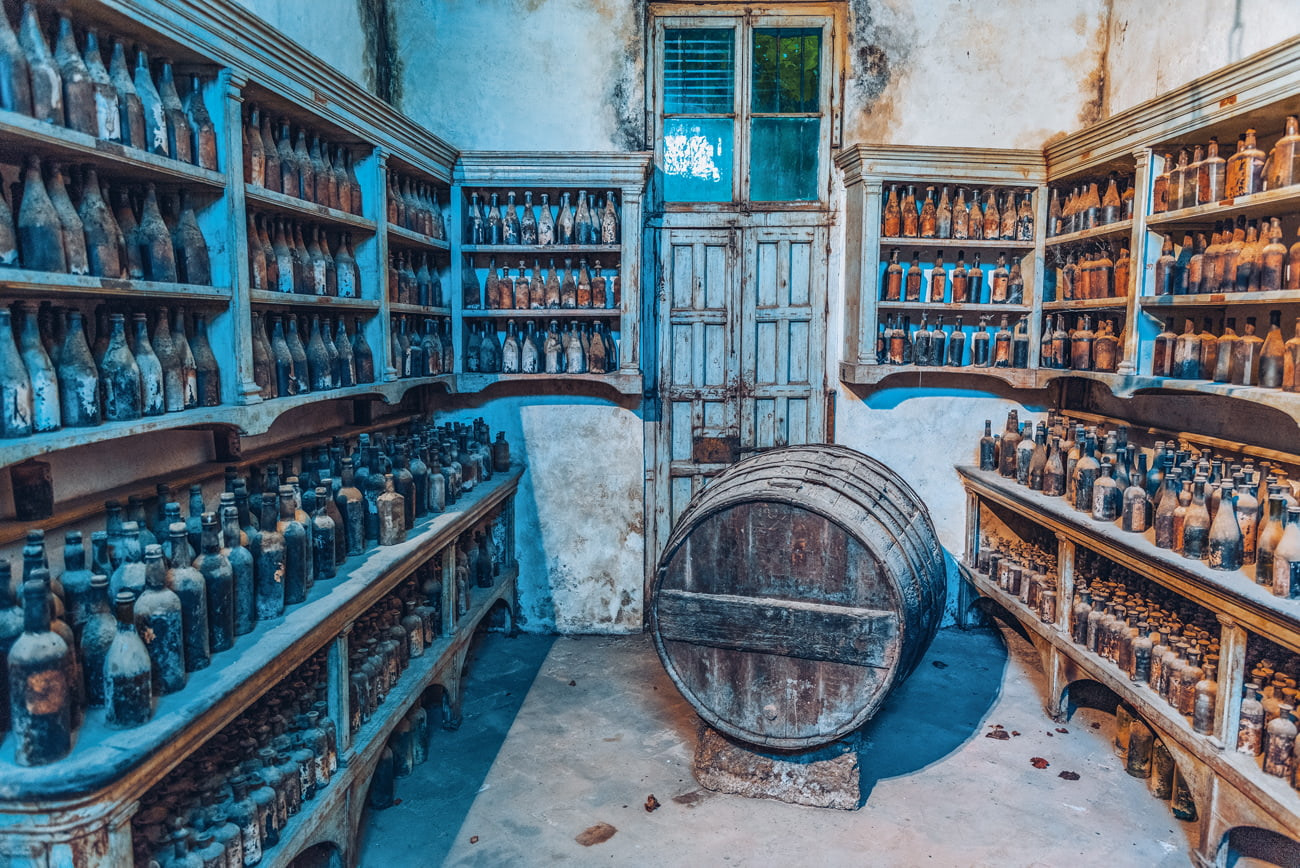 While you can sample sherry in bars and bodegas all over Spain, it's the southwest of Andalusia where you'll be able to truly enjoy this fortified Spanish wine at its best.
Jerez de la Frontera, Sanlúcar de Barrameda, and El Puerto de Santa María make up the Sherry Triangle and are replete with historic cellars where you can learn about the making process of these unique beverages, as well as participate in tastings and pairings.
Or better yet, step into one of Jerez de la Frontera's legendary cavernous tabancos for tasty local tapas with a side of raw flamenco. Established in 1925, El Pasaje is a cultural institution where high-quality local sherries are served straight from the barrel along with simple, traditional tapas and your tab is written in chalk directly onto the bar.
It has a rich equestrian tradition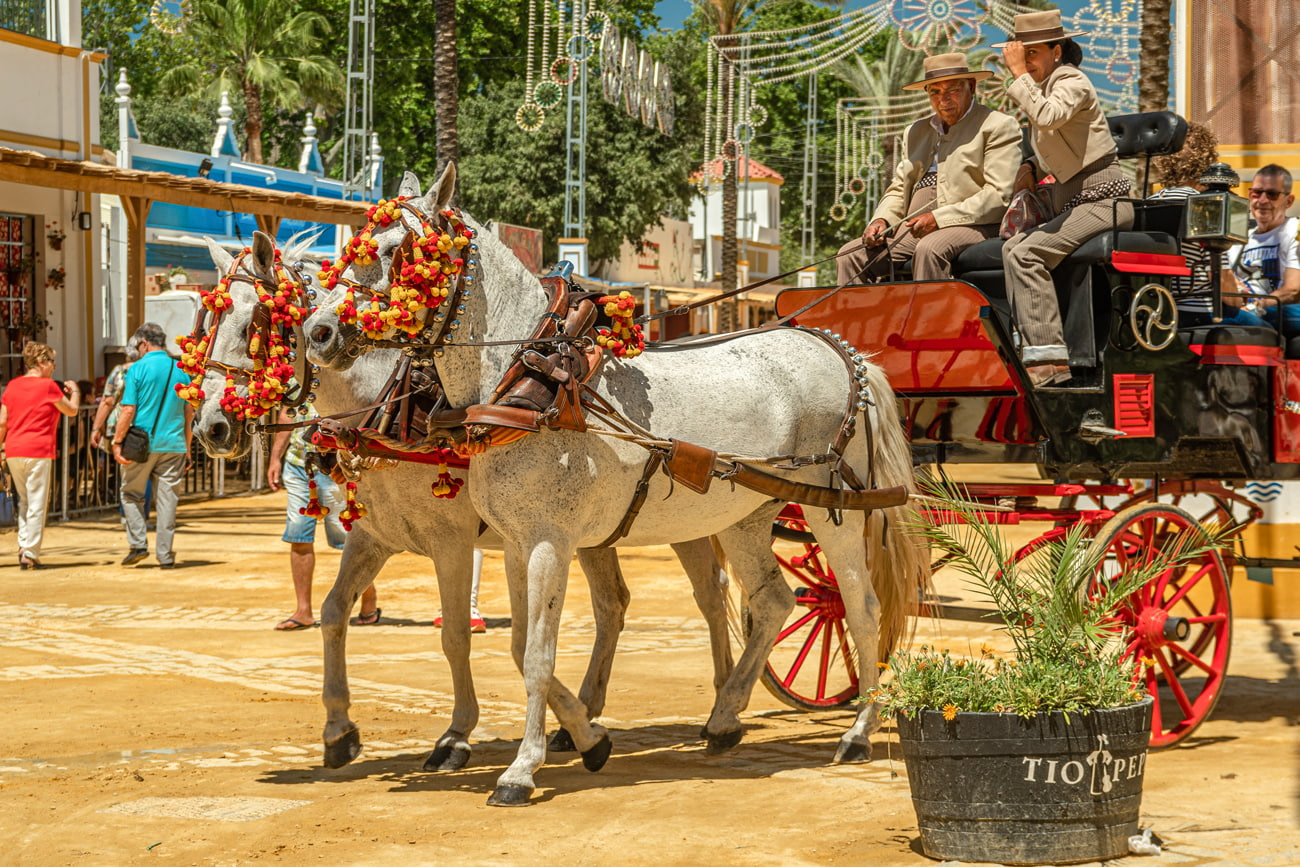 Andalusia's rich equestrian culture is nowhere as palpable as in the province of Cádiz, namely the city of Jerez de la Frontera, home to the best equestrian ballet in the world and an elegant 500-year-old horse fair.
The Andalusian Horses Dance staged by the prestigious Royal Andalusian School of Equestrian Art throughout the year is a breathtaking 90-minute equestrian ballet, complete with traditional Spanish music and 18th century-styled costumes. Just as magical, Feria del Caballo takes place every May and includes riding competitions, polo, fabulous horse parades, and more glasses of sherry than you could drink in a lifetime.
Apart from that, there are lots of opportunities to explore the province of Cádiz on horseback. Stud farms, stables, and riding schools abound in the area, and so do spectacular horse riding trails.
…and access to Spain's most fabulous national park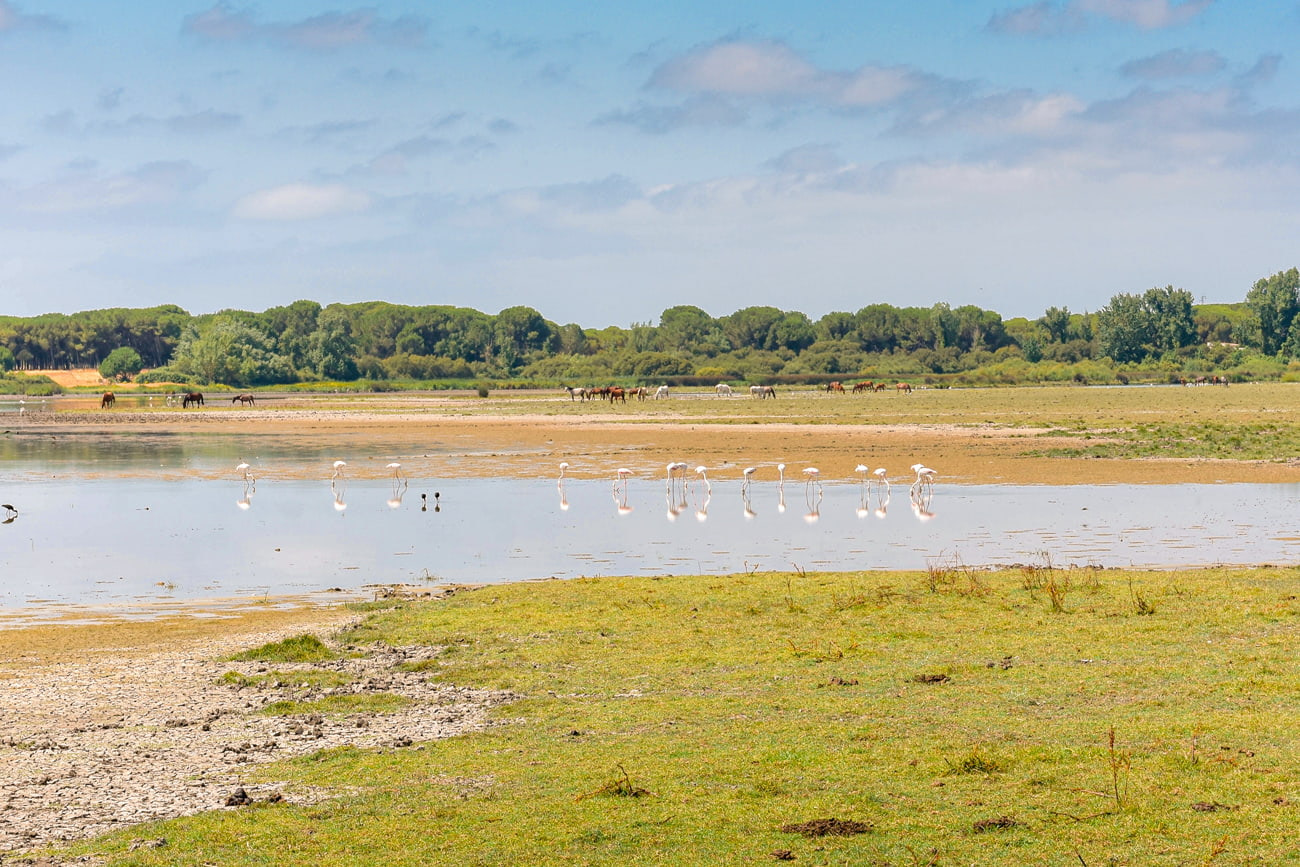 Just 57km north of Cádiz lies one of the most amazing wetland reserves in Europe, the Doñana National Park.
Spread over 542 sq km between the provinces of Huelva, Sevilla, and Cádiz, this massive UNESCO-protected area overflows with exotic natural beauty. Established on the site of the Guadalquivir river delta, it's a fascinating kaleidoscope of lagoons, marshlands, and moving sand dunes, home to wild cats (Iberian lynx), imperial eagles, rare breeds of horses indigenous to Andalusia, and colorful flamingos.
And then there's Cádiz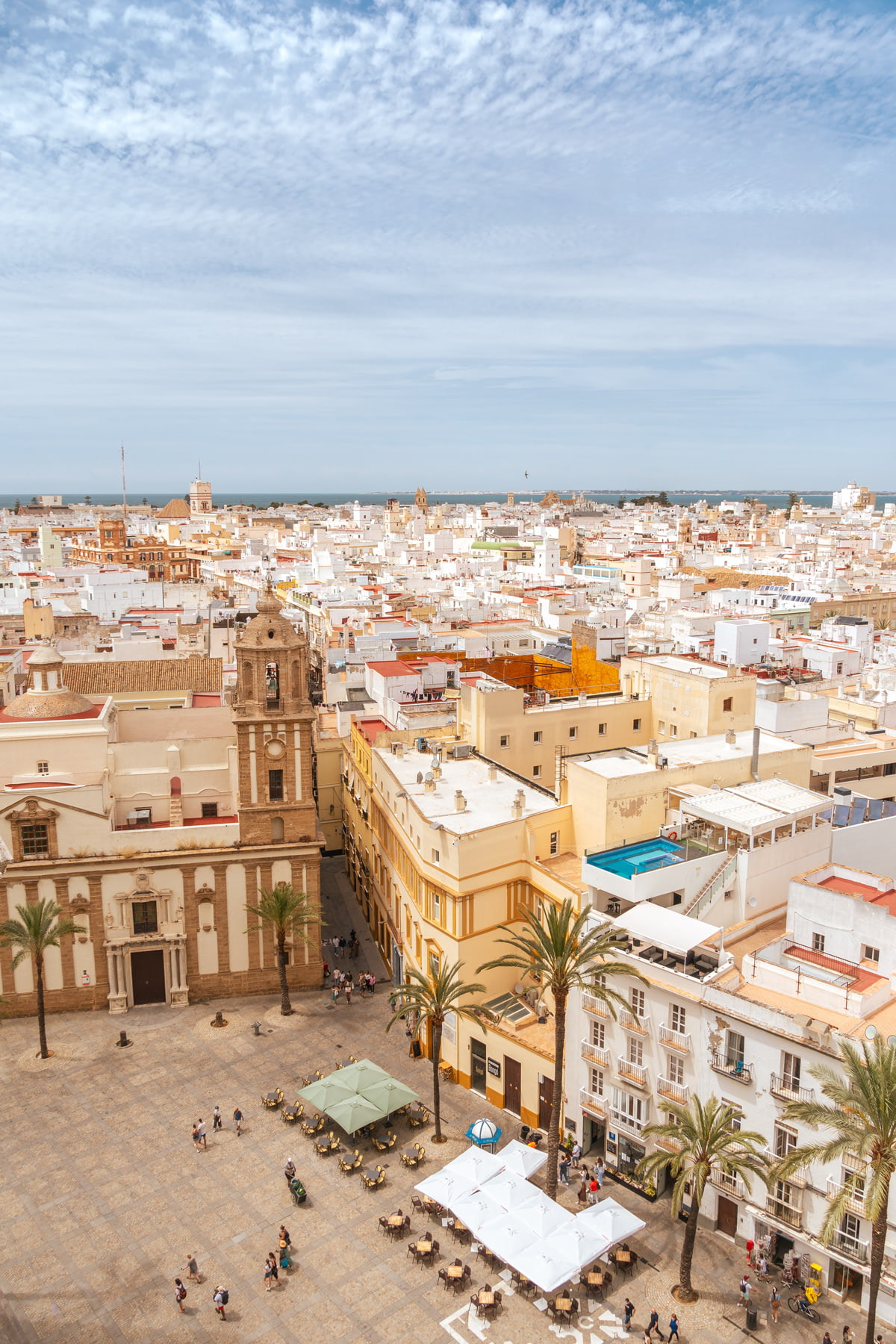 Founded by the Phoenicians in 1100 BC, Cádiz is in all likelihood the oldest inhabited city in Europe, its roofscape dusted with sea salt and bleached by three millennia of shimmering sun. Its storied streets, lined with pastel paint-peeled palaces, ooze old-world grandeur, and the breath of the Atlantic is felt everywhere.
Outside the siesta hours, Cádiz's spirited locals crowd long little alleys packed with restaurants, bars, and sizzling churrerias, or gather in atmospheric plazas trimmed with palm trees to dig into paper cones filled with fried fish. It's a fascinating spectacle of sights, sounds, and smells, and your best chance to capture this city's pulsating spirit.
Cádiz is so rich in history, you'll need years to absorb it all, so instead of trying to see and do it all in one go, stick to a couple of sights and experiences you don't want to miss like its beautiful golden-domed cathedral, the buzzing Mercado Central de Abastos, or enjoying a slice of homemade cake under the lavish frescoes of Café Royalty, the only remaining historical grand café in Andalusia.