Summer may be over, but parts of Spain are still sizzling hot. With over 3,000 hours of sunshine per year, this fabulous Southwestern European country in the Iberian Peninsula is reputed to have one of the sunniest and healthiest climates in Europe.
If glorious autumn sunshine is what you're after, make your way to one of these Spanish destinations, where summertime lingers longer than almost anywhere else on the continent.
Mallorca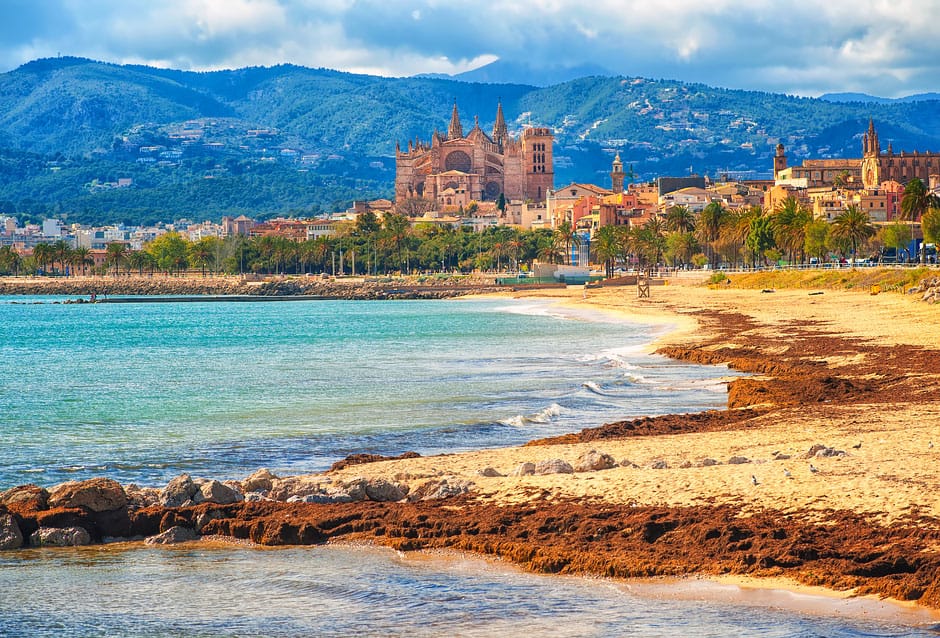 Basking in wonderful Mediterranean temperatures, the Balearic island of Mallorca clings on to summer until mid-October. At an average of 22 degrees Celsius, the sea is warm enough for swimming, while the pleasantly uncrowded beaches invite sunbathing and water sports.
Also, there are excellent hiking and cycling opportunities in the Tramuntana, charming village markets to explore in the countryside, and plenty of culture to be soaked up in beautiful Palma.
Bright blue skies, low travel prices, and a plethora of events and activities make this balmy corner of the Med the perfect destination for a sunny and relaxed off-season getaway.
Lanzarote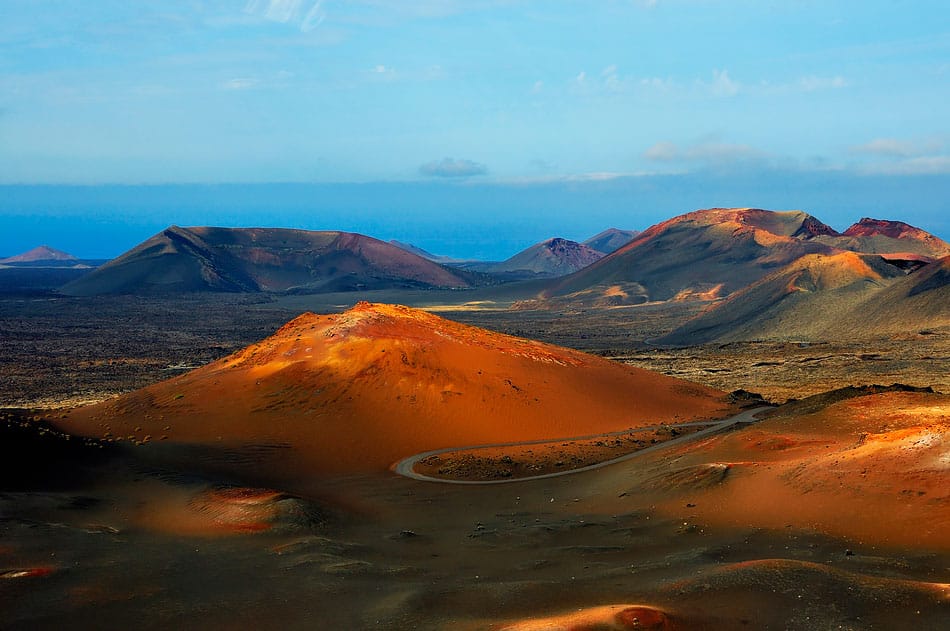 There's no doubt about it: the Canaries are Europe's best bet for autumn sunshine. And Lanzarote, the most easterly of these unique Spanish islands off the coast of Africa, is the ideal spot to enjoy a last-minute holiday filled with art, outdoor activities, and local culture.
The island's desert-like climate means whatever time you decide to visit, it's almost always warm enough to swim and get a tan. In October and November, daytime temperatures vary between 22°C and 27°C, and the Atlantic Ocean stays at 19-22°C year-round.
Take advantage of the great value all-inclusive deals on offer, and escape to sunny Lanzarote for stunning multicolored beaches, dramatic lunar landscapes, and endless opportunities for adventure and exploration.
Costa del Sol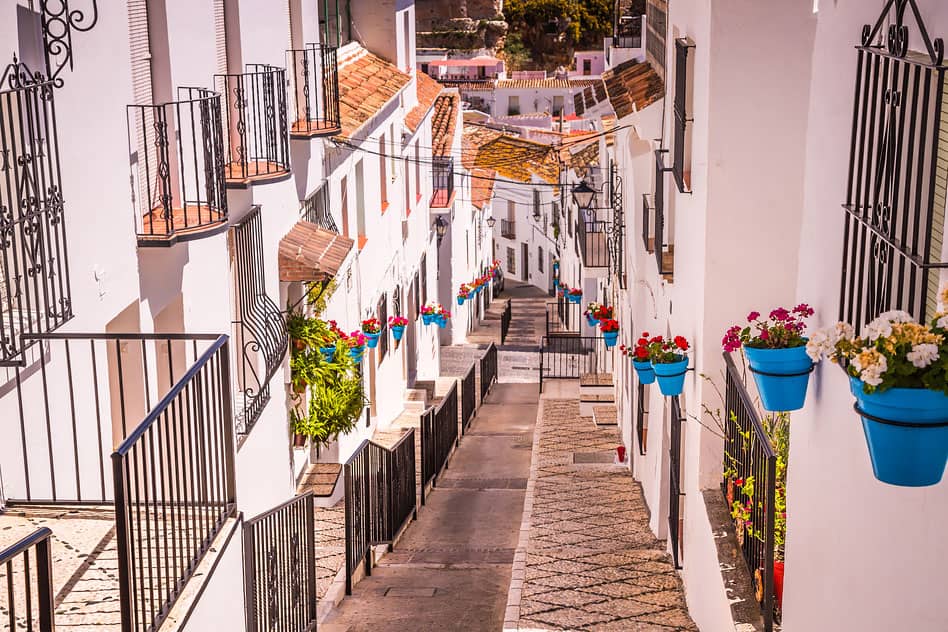 Whether you want to tee it up on world-class golf courses, explore charming whitewashed villages, or lounge on a Blue Flag beach all day, autumn is a great time to visit Costa del Sol.
Stretching along Andalusia's Mediterranean shore, from the city of Malaga all the way to Gibraltar, this popular seaside destination enjoys an average of 2,905 hours of sunshine a year, which makes it Spain's sunniest spot.
Prices are lower and tourists fewer, but its blue skies and glorious weather persist long into autumn, making it perfect for hiking, enjoying summery alfresco meals, and partaking in fabulous local festivals.
Seville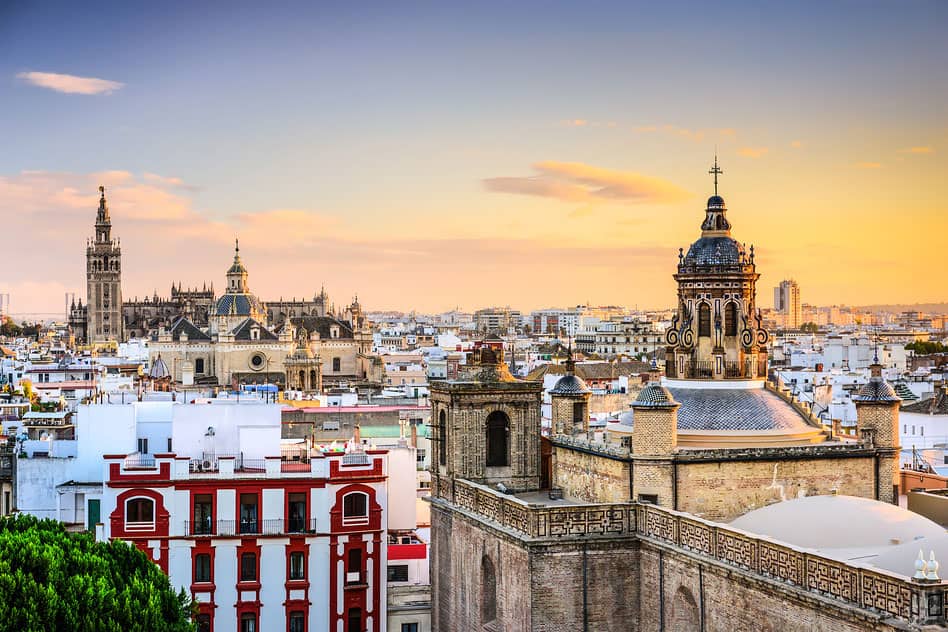 Autumn sun isn't just about sea and sand; it can also mean a veritable Spanish mix of flamenco, tapas, and fiestas in seductive Seville.
As one of the hottest cities in Europe, the Andalusian capital is scorching in high summer but is delightfully mild and quiet during the autumn months. Cultural activities abound throughout September and October, while temperatures remain pleasant enough for exploring the city's parks, plazas, and atmospheric neighborhoods on foot.
Perhaps the best part of visiting Seville during this time of year is the chance to enjoy its stunning monuments and unparalleled tapas scene without the crowds.
Costa de la Luz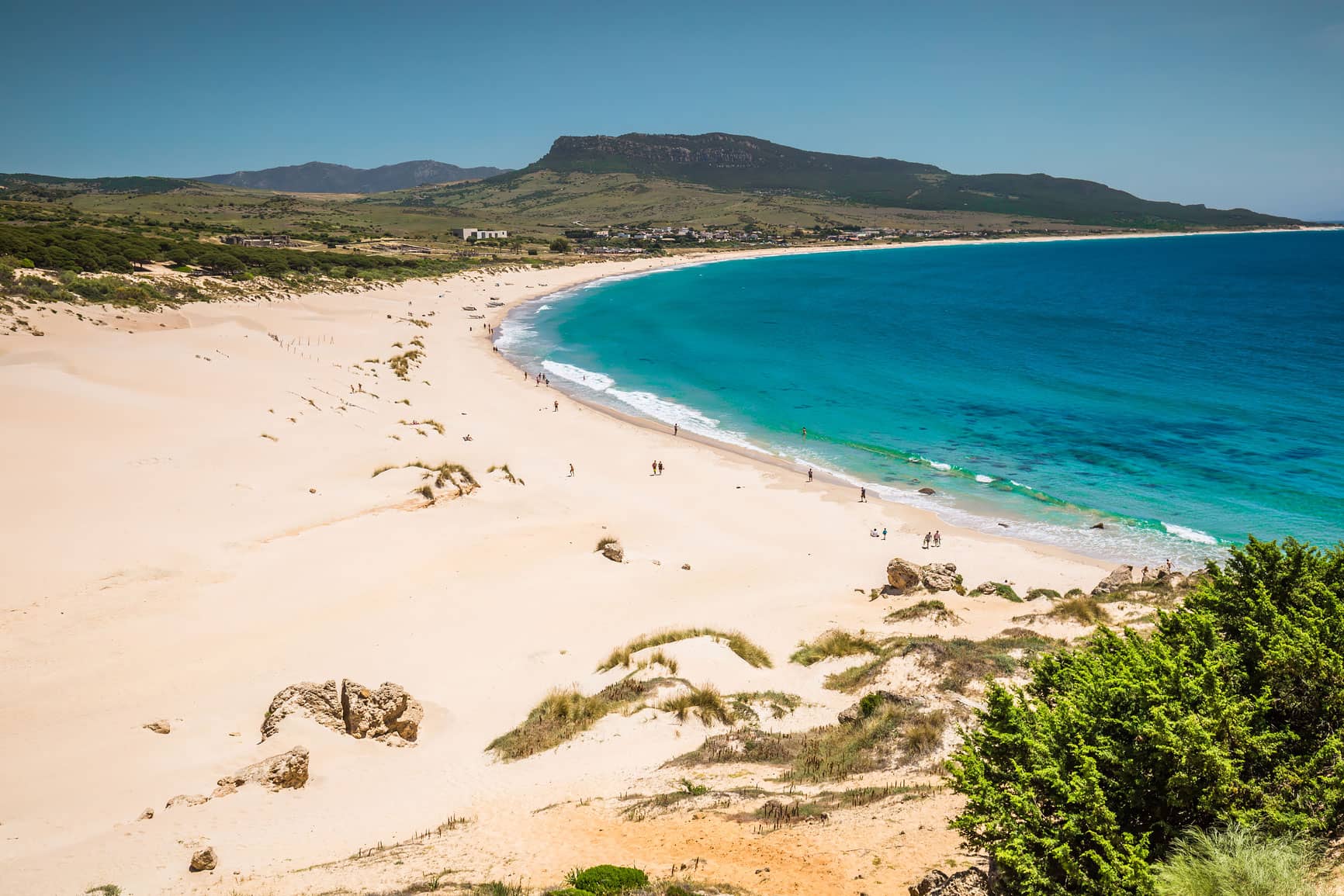 The southernmost point of the Iberian Peninsula, Spain's Costa de la Luz is famous for its extraordinary light, spectacular natural reserves, and wild golden beaches. These can be enjoyed all year round, thanks to its particular subtype of Mediterranean climate, characterized by lots of sunshine and exceptionally mild fall/winter temperatures.
Bordering the Atlantic Ocean, this wonderfully laid-back stretch of coastline is a paradise for watersports, especially the windy area around Tarifa, often referred to as Europe's kitesurfing capital.
If time allows, make sure you visit the enchanting old city of Cadiz, the Moorish hilltop town of Vejer de la Frontera, and the UNESCO-protected Doñana National Park.
Costa Calida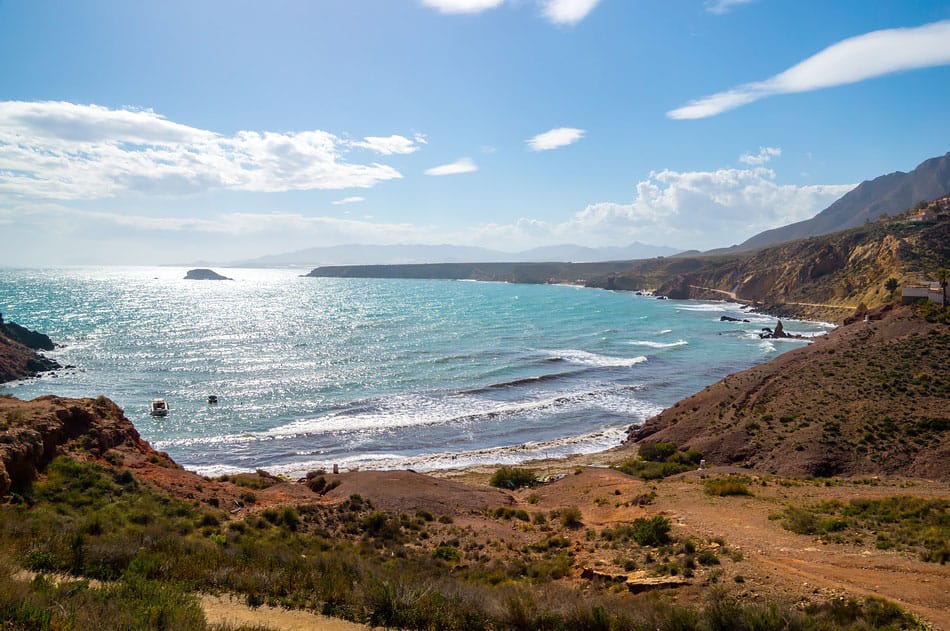 Nestled between Costa Blanca and Costa Almeria, in the province of Murcia, Costa Calida is blessed with a microclimate that delivers hot dry summers and unusually mild winters. Autumns are warm and sunny, with October having an average daily temperature of 21 degrees Celsius, both in the air and in the water.
Perhaps the least developed of Spain's beautiful coastlines, Costa Calida is home to magnificent sandy beaches, unspoiled fishing villages, and Mar Menor (little sea) – one of Europe's biggest and most unique saltwater lagoons.
Further attractions along the coast include the chic spa town of Los Alcázares and the historic port city of Cartagena, with its remarkable archaeological remains.
Picturesque coastal towns and delicious cuisine, along with a wide range of sports and leisure facilities, make an autumn holiday on Costa Calida a wonderful experience for the whole family.