Madrid's answer to New York's Fifth Avenue and London's Bond Street, Gran Via is the main shopping street in the city and a charming parade of early 20th century architecture.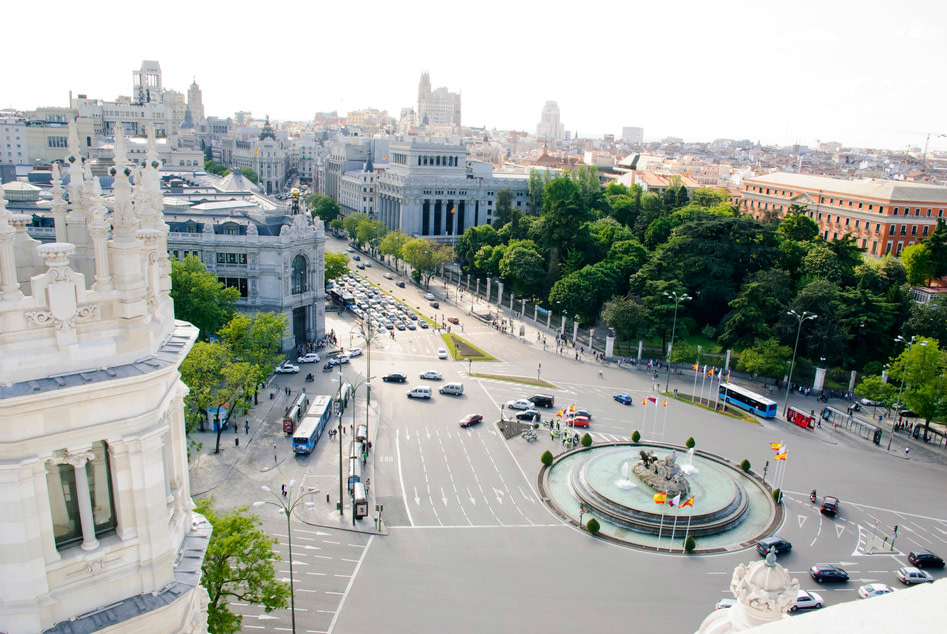 Running through the city center from Plaza de Cibeles to Plaza de España, Gran Via buzzes with activity 24/7, being also a popular nightlife spot in Madrid.
Lined up with majestic buildings, old theaters, cinemas, chic cafes, hotels, trendy shops, and luxury boutiques, Gran Via is undoubtedly the most vibrant street in the Spanish capital and the place that best evokes the city's mix of timeless elegance and modern vibe.
Also known as Madrid's Broadway, Gran Via stands out for its extraordinary theater scene brimming with charming old-fashion cinemas, exclusive first performances, and huge hand-painted movie posters. As a result, Madrid ranks among the world's top 3 cities in terms of musical shows' premiers.
Bursting with shopping venues that suit all tastes and budgets, from large chains clothing stores such as Zara and H&M to upscale brands and idiosyncratic boutiques, Gran Via is a true paradise for fashionistas visiting the capital.
For a truly memorable experience, however, anyone should take a break from the shopping frenzy and contemplate for a moment the gorgeous background. The wide, lively street features an astonishing display of architectural styles that range from Art Deco and Spanish Plateresque to Neo-Mudejar, with alluring French, Viennese, and American influences.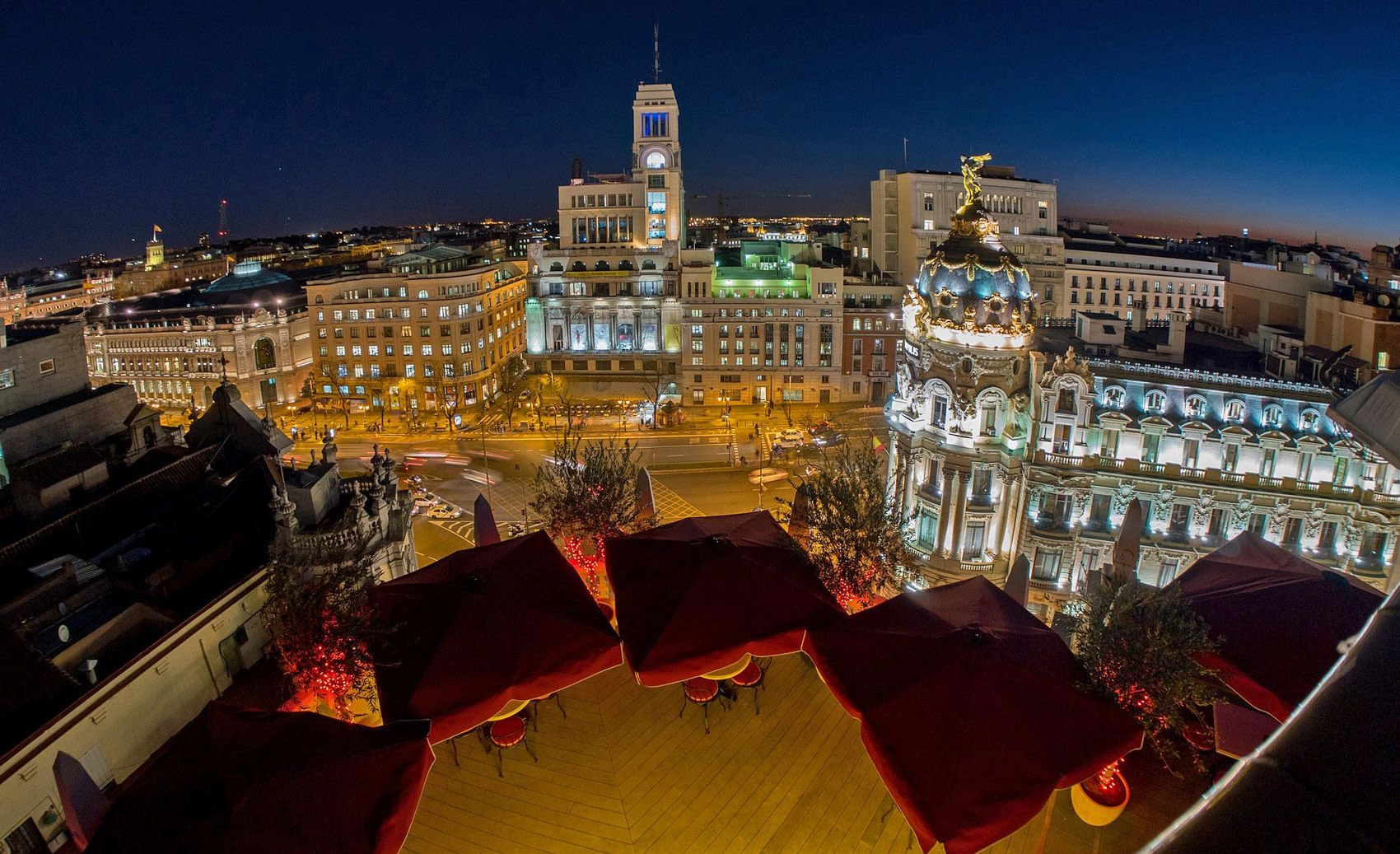 Some of Gran Via's most famous buildings comprise the Edificio Telefonica – Europe's first skyscraper, the stunning Edificio Metropolis, which marks the beginning of Gran Via, as well as the soaring Torre de Madrid and the Edificio de Espana – both of them situated at the end of Gran Via, dominating the city's skyline.
Dotted with various restaurants, cocktail bars, pubs, and dance clubs, Gran Via is an excellent destination to enjoy Madrid's famous nightlife.