La Rambla is Barcelona's most famous boulevard and certainly one of the city's landmarks. Featuring a length of 1,2 km, the downtown crossing street separates Barcelona's enchanting neighborhoods Barri Gòtic and El Raval, stretching from Plaça de Catalunya in the north to Port Vell's Christopher Columbus Monument in the south.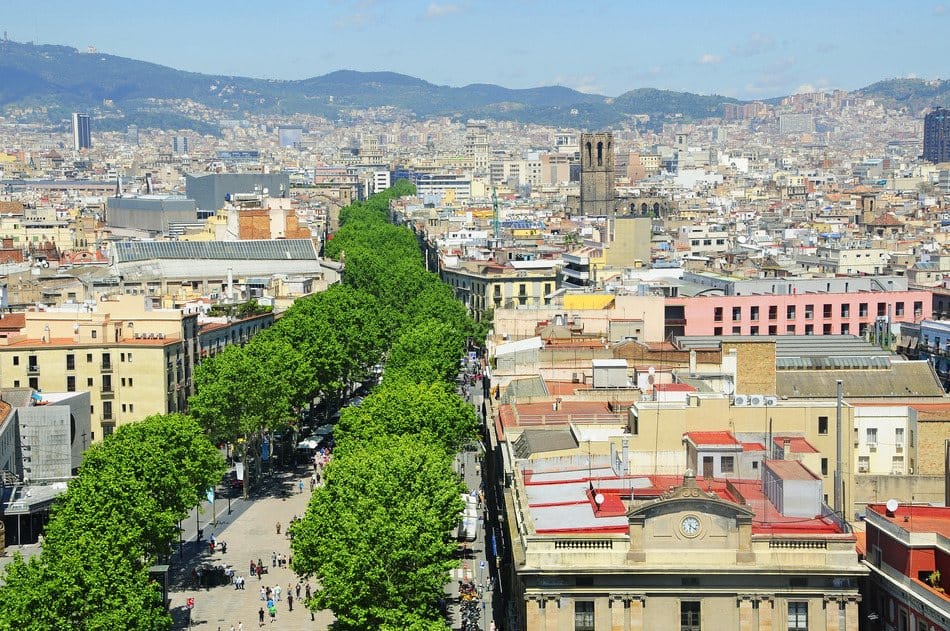 It is a lively, mostly pedestrian street, popular with both tourists and locals, and probably the best place in town to soak up the cosmopolitan vibe of Barcelona.
Lined with all sorts of kiosks, animated street performers, and stalls selling everything from souvenirs and delicious local goods to flowers and animals, La Rambla stands as a symbol of the city alongside Gaudi's masterpieces – Sagrada Familia and Park Guell.
Although people usually call it La Rambla, the vibrant avenue it is in fact a series of streets entitled Les Rambles, and comprises the followings: Rambla de Canaletes, Rambla dels Estudis, Rambla de Sant Josep, Rambla dels Caputxins, Rambla de Santa Mònica, and the more recent Rambla del Mar.
In addition to shops, elegant cafes, and beautiful historic buildings, the vivid boulevard and the adjacent streets play host to many of Barcelona's major tourist attractions.
Highlights include the Palace of the Virreina, La Boqueria – one of Europe's top food markets, the prestigious Liceu Theatre, the Centre d'Art Santa Mònica, The Erotic Museum, Barcelona Wax Museum, Placa Reial (Royal Square), and an eye-catching multicolored mosaic designed by Juan Miro himself on the pavement in order to welcome tourists.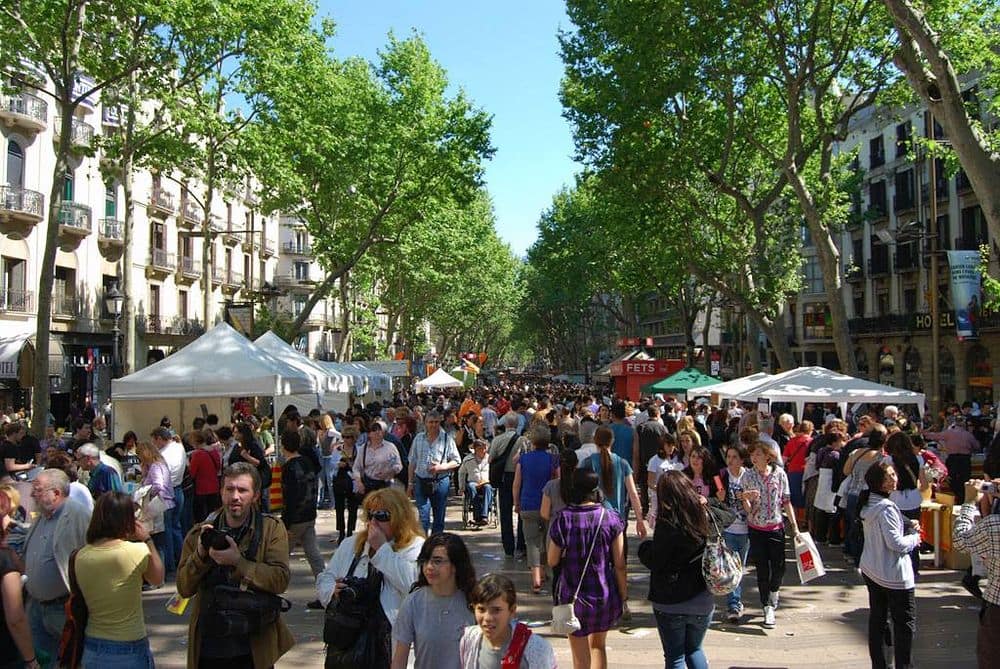 Like any other main street in a big city, La Rambla has its ups and downs. Travelers should be aware that the avenue is a popular playground for pickpockets and a very touristy place, so prices can be higher than in other neighborhoods.
All the same, La Rambla is a one-of-a-kind experience and definitely a must for any tourist in Barcelona.