Once the headquarters of the Inquisition, Plaza Mayor is now the heart and soul of Palma Old Town and the ideal starting point to explore the historic center's narrow cobblestoned streets lined with quaint traditional shops.
Locally known as Placa Major, this rectangular open space surrounded by old arcaded Spanish buildings is the main and largest square in the city. It was erected in the 19th century on the site of the Convent of San Felipe Neri, and soon became one of Palma de Mallorca's landmarks and a true social and cultural hub, where locals and tourists alike come to enjoy drinks and tapas while watching the world go by.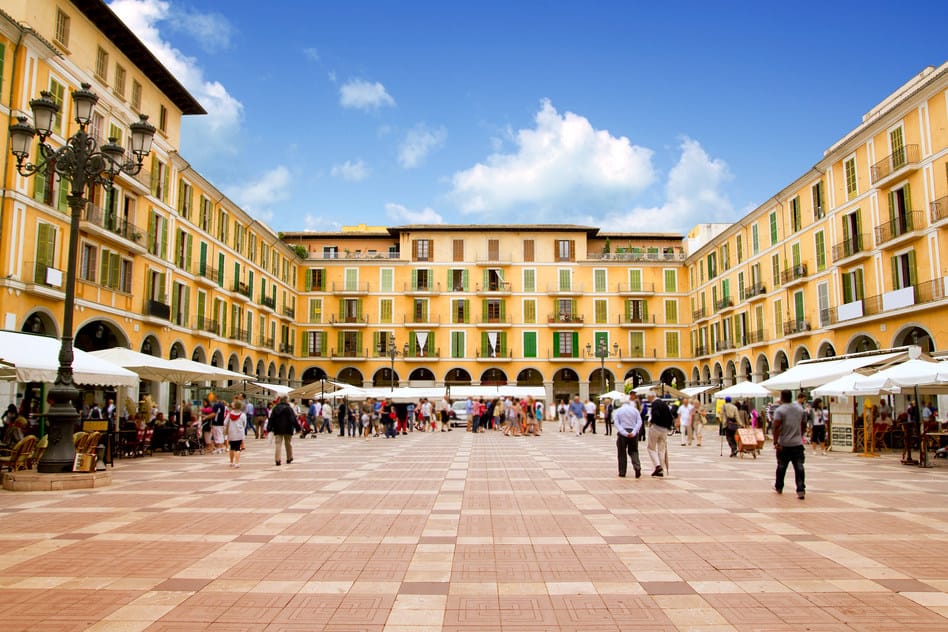 Bursting with restaurants, outdoor cafes, art galleries, and street artists, Palma's Plaza Mayor makes for a great alternative to the beach when the weather is not so good, or when you just need a break from the sun. A nice artisan market is held weekly in the square, offering an interesting choice of local crafts and produce, from traditional foods to the famous Mallorcan pearls.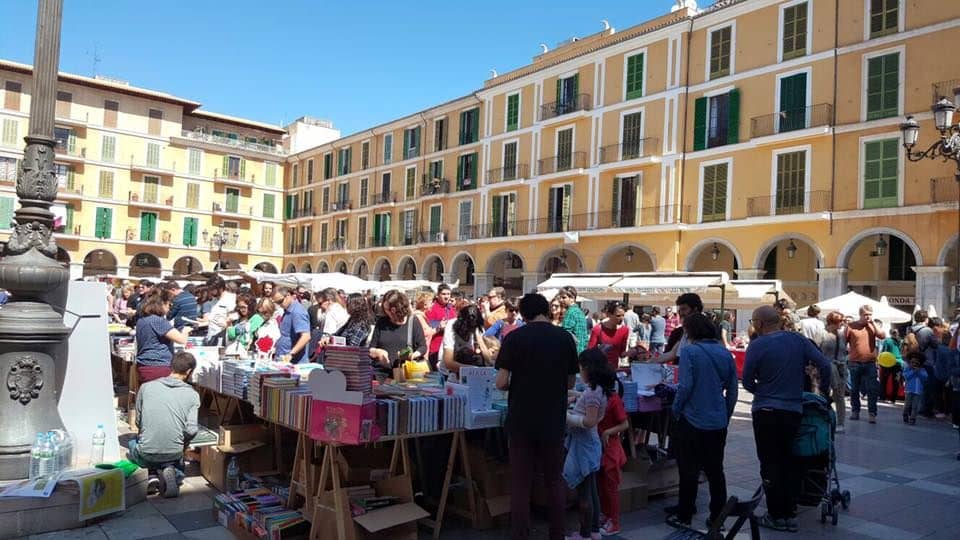 The streets jutting out from the square include Carrer de Sant Miquel, Carrer de Colom, and Carrer del Sindicat, all of them packed with attractive architecture, lively cafes, and an abundance of shops, mostly specializing in footwear.