Wonderful skiing, vibrant carnivals, and millions of almond trees in bloom make Spain a must-visit winter destination.
This magnificently rich and diverse country offers visitors a kaleidoscope of holiday experiences throughout the year, but if you want a taste of Spain in all its traditional glory, the cold season is the ideal time to visit.
Ready to discover Spain during winter? Start with these 7 captivating experiences:
See the Almond Blossom in Mallorca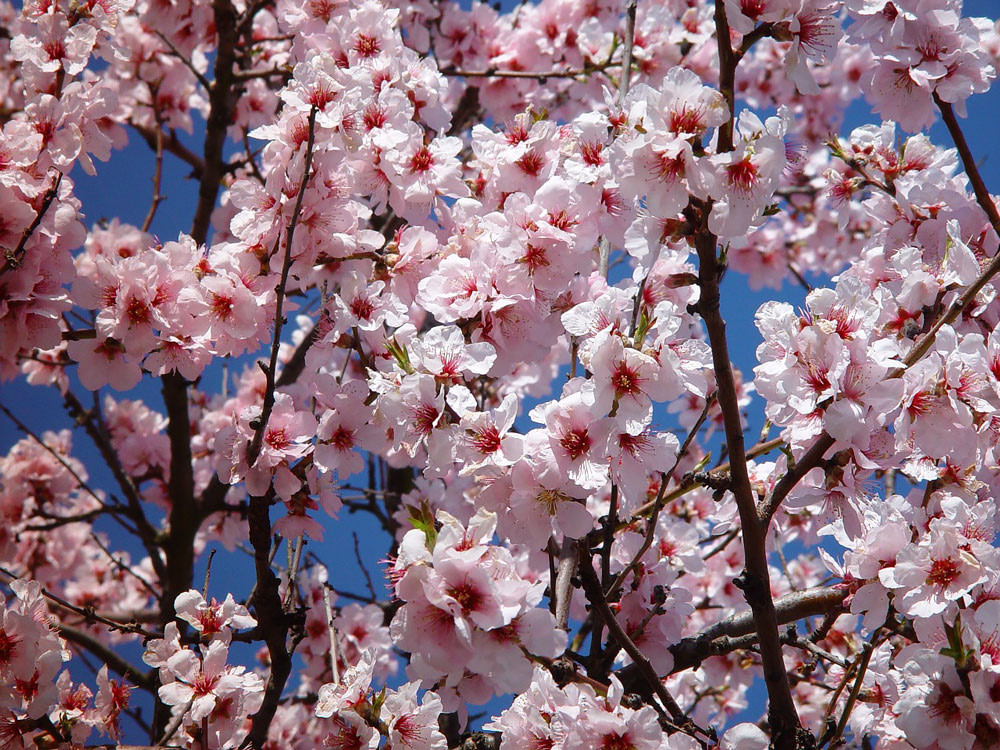 Every winter, the scenic Balearic island of Mallorca is covered in a delicate blanket of pink, ivory, and white flowers. The "snow of Mallorca", how locals call it, transforms the island's fields and mountains into a jaw-dropping visual spectacle as four million almond trees burst into bloom.
This unique natural phenomenon occurs all over the island due to the mild Mediterranean temperatures in the Balearics but can be enjoyed at its best in the central Pla de Mallorca comarca. Another area of particular interest is the east of the island, around the municipalities of Manacor, Sant Llorenç des Cardassar, and Son Servera. The latter is also home to a lively almond-themed fair (Fira de la flor d'ametler) held every year at the beginning of February.
Walking and biking are the best ways to experience the magical beauty of the almond fields, and there are numerous tours to choose from.
Mallorca's almond tree blossom season runs from late January to the middle of February.
Marvel at Nativity Scenes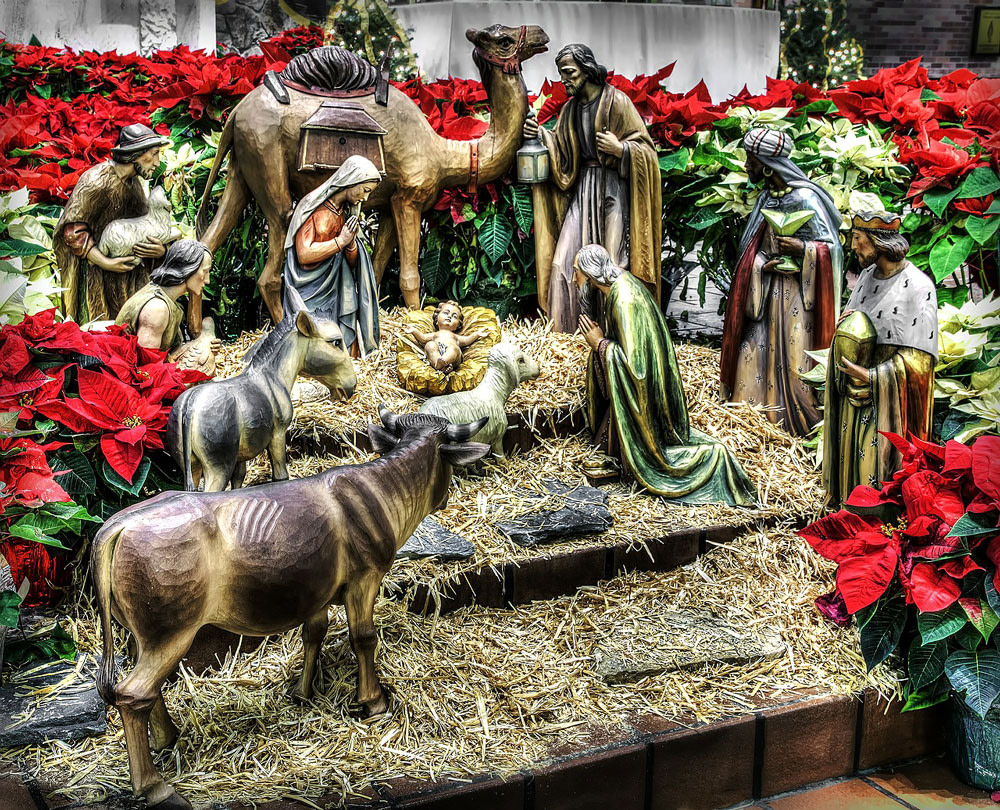 A beloved Spanish Christmas tradition, nativity scenes pop all over the country during the winter holidays, from churches and private homes to commercial centers and public squares. Locally known as Belenes, these elaborate cribs filled with clay figurines illustrate the birth of baby Jesus along with other typical stories from the Bible.
Although originally created by artists, nowadays, they come in all forms and sizes, from the most traditional to the least expected. Among the most spectacular are the living nativity scenes (Belen Viviente), especially the one in the town of Buitrago del Lozoya, where characters are represented by over 200 actors and locals dressed up in biblical costumes.
Otherwise, the beach of Las Canteras in Palmas de Gran Canaria is famous for its fabulous sand nativity scene; the Andalusian village of Rute is home to the world's largest Belen made entirely of chocolate, while Seville holds the nation's most important nativity-themed Christmas market – Feria del Belen de Sevilla.
Hit the Slopes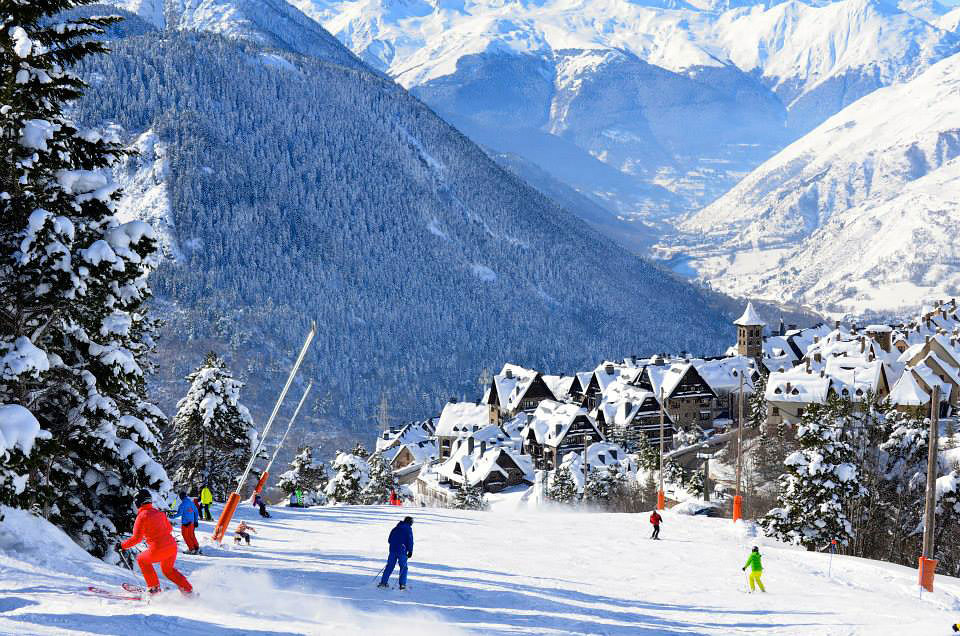 If you thought Spain was all about sunshine and golden beaches, you couldn't be more wrong. With 36 mountain resorts and over 1,000 kilometers of ski runs, the second most mountainous country in Europe makes for an excellent ski destination, as well.
Perched at an altitude of 1,500 m in the Pyrenees' Val d'Aran, Baqueira-Beret is the largest and most sophisticated Spanish ski resort, featuring modern lift infrastructure, a lively après ski scene, and excellent runs for all levels. The area around Baqueira is also famous for its traditional stone houses and ancient Romanesque churches.
Another popular destination is Sierra Nevada, the most southerly ski resort in Europe and the highest in Spain. Located only 27 km from Granada, it offers sunny skies and abundant snow from late November until early May, plus over 100 kilometers of skiable terrain and a thriving nightlife.
On the other hand, Formigal, in the Aragon Pyrenees, is one of the most modern mountain resorts in the country and has a pleasant family-friendly feel, with immaculately groomed pistes ideal for beginners and intermediates.
La Molina (less than two hours' drive from Barcelona) and Navacerrada (only 52 km outside Madrid) are excellent options if you're visiting Spain's largest cities during winter, while the delightfully uncrowded Espot Esquí near the scenic Aigüestortes and Sant Maurici National Park makes for an easy and worthy day trip from neighboring Andorra.
Take in the Carnival Atmosphere
Winter means carnival season in Spain, and many cities and villages around the country celebrate with flamboyant street parades, music, theater, and lots of quirky traditions.
The most impressive festivities can be observed in the Canary Islands, Cadiz, and Sitges, but each region has its own unique customs and ambiance during these crazy, colorful fiestas.
Famous all over the world, the Brazilian-flavored Santa Cruz de Tenerife Carnival is a glamorous two-week-long revelry filled with extravagant parades, dazzling costumes, dances, and rituals, while the one in Cadiz is brimming with color, music, and contemporary satirical humor.
Meanwhile, the gay-friendly Sitges Carnival attracts over 300,000 visitors each year with its eccentric processions, wild drag shows, and glittery outfits.
Spain's carnival season takes place during the week leading up to Lent, usually late February.
Sample the Cuisine at Madrid's Gastrofestival
One of the main attractions of any holiday to Spain is the fantastic cuisine, which is a huge part of the local culture. And for gourmands, there's no better time to visit Madrid than in late January, when the capital hosts the annual Gastrofestival.
This eagerly anticipated culinary event offers visitors a wide variety of cultural and food-related experiences, from cooking workshops and special menus at selected restaurants to unique and creative gastronomy-themed exhibitions in major museums, art galleries, and fashion boutiques.
Shop til you Drop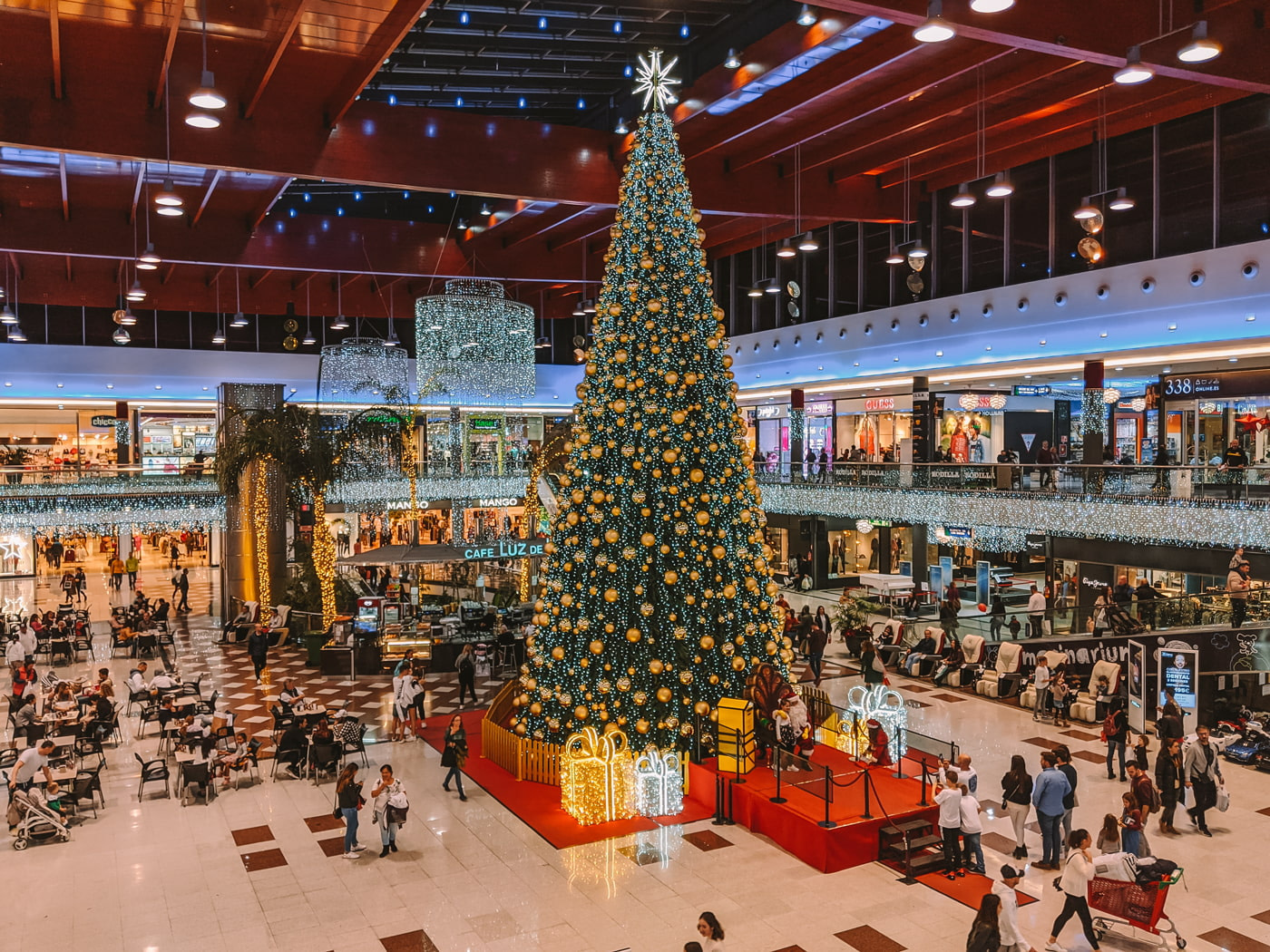 Nothing beats winter sales in Spain, so if you are planning to renew your wardrobe while on vacation, you're in for a real treat. The rebajas season normally begins on 7 January and lasts until March, and during this time prices can drop up to 90% off.
With locations throughout the country, El Corte Inglés, the nation's most popular department store, has some of the most attractive discounts. Here you will find considerably reduced prices on clothing, shoes, and accessories from upscale brands, as well as great offers on high-quality homeware, decor, and sports goods. Nevertheless, you'll find bargains in all chain stores, shopping centers, and independent boutiques throughout Spain.
Keep in mind that the most popular items (and sizes) tend to fly off the shelves in the first weeks of the sales period, which means if you want to get your hands on a particular item, this might be your best bet. On the other hand, you'll find the cheapest buys at the end of the rebajas (últimas rebajas), but then it may be much more difficult to find what you're looking for.
Visit Famous Attractions Without the Crowds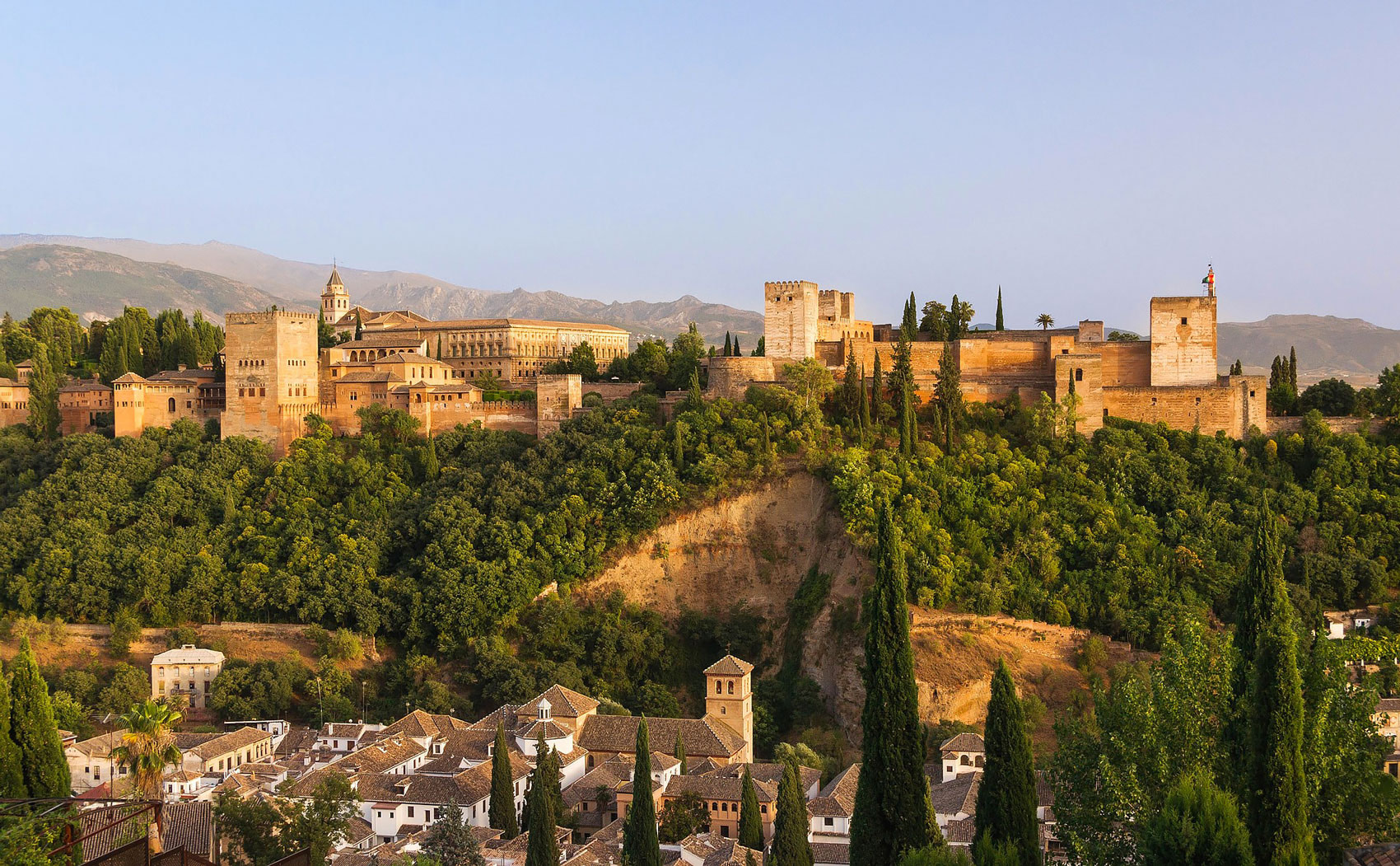 Visiting Spain in winter is a completely different experience than going in the peak summer season. With fewer tourists and an even more relaxed vibe, the country is at its most authentic and hospitable during this time of year.
Smaller crowds translate into better travel deals and competitive accommodation rates, but they also mean easier sightseeing and shorter queues at famous attractions.
Around 2.5 million people visit the mighty Alhambra each year, but, luckily, most of them flock here during the summer months, leaving the palace and its gardens blissfully empty, but just as spectacular, during the cold months. Not to mention the snowcapped Sierra Nevada mountains in the background, which make for great photo opportunities.
Barcelona's fanciful Sagrada Familia, Cordoba's La Mezquita, or the highly esteemed Prado Museum in Madrid are equally uncrowded, providing visitors with a more intimate, relaxing, and unhurried experience. Just keep in mind that most museums and attractions in Spain have earlier closing times during winter.