Spain is not sleeping during the winter months as many would think. On the contrary, the country's big cities are well and alive, the Spanish Pyrenees make for great skiing, and the Canary Islands have plenty of sun to melt away those winter blues.
Madrid
Winter in Madrid means lower prices, fewer crowds, and culture galore. During the day, the average temperatures drop to a few degrees Celsius above freezing, but the skies remain bright blue. Nevertheless, the capital takes on a festive look, with brightly decorated boulevards, open-air ice rinks, spectacular Belenes (Nativity Scenes), and lots of charming Christmas markets set up in the main squares.
Events are plentiful, ranging from Puerta del Sol's vibrant New Year's Eve party and the widely popular Three Kings Day parade to Gastrofestival Madrid, Mercedes-Benz Fashion Week, and Madrid Carnival.
Winter is also an excellent time to take in the local culture, cozy up in the capital's lovely cafés, and spend hours admiring world-class art at Madrid's magnificent museums and galleries. Spanish Christmas foods such as Roscón de los Reyes (King's cake), marzipan, and turrón will add a festive touch to your visit, while the city's hearty, traditional stews will keep you warm, energized, and ready to venture yourself into the Spanish capital's legendary nightlife.
Baqueira Beret Ski Resort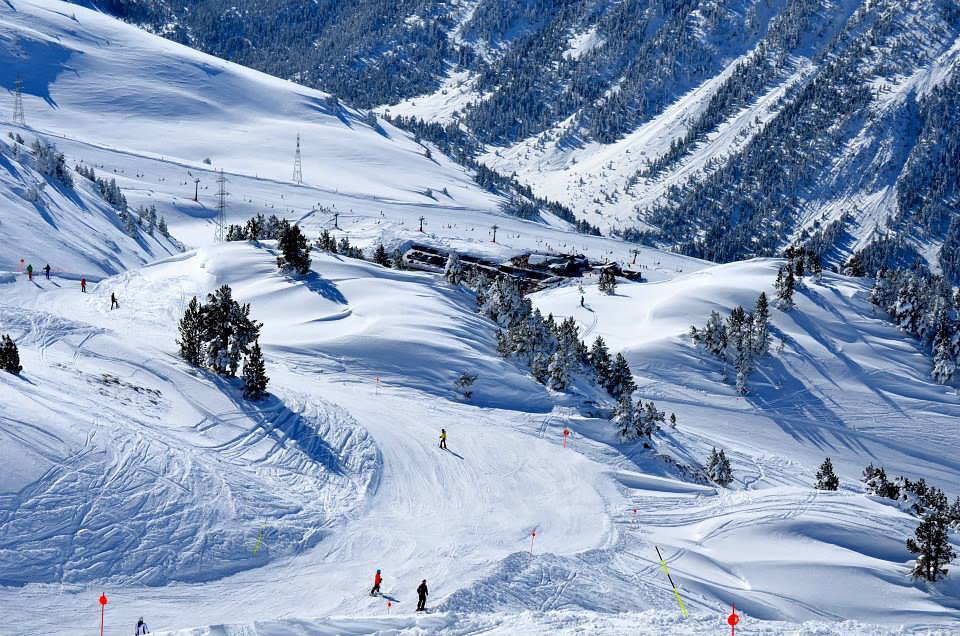 If skiing is your priority, look no further than Baqueira Beret. Perched high up in the Catalan Pyrenees, in Lleida's Val d'Aran, this is Spain's best, largest, and most famous winter ski resort. And with 5,350 acres of ski area, including 146 km of groomed runs and 7 km of cross-country pistes, it's no wonder why.
The resort, which comprises Baqueira, Beret, and Bonaigua, abounds in excellent beginner and intermediate slopes, but there's plenty of challenging off-piste terrain to delight experts, as well.
The local gastronomy has a distinctive French influence, and there's a good range of fine mountain restaurants and lively tapas bars to try the delicious regional specialties. From holiday rentals to luxurious hotels, accommodation in the area is plentiful and relatively inexpensive compared to other Alpine resorts, and heli-skiing is among the most affordable in Europe.
An atmospheric après ski scene, along with modern lift infrastructure and a variety of non-skiing activities to choose from, makes Baqueira Beret one of the best winter destinations in Spain. No wonder it's a favorite of the royal family. The ski season usually begins in November and goes until mid-April.
Barcelona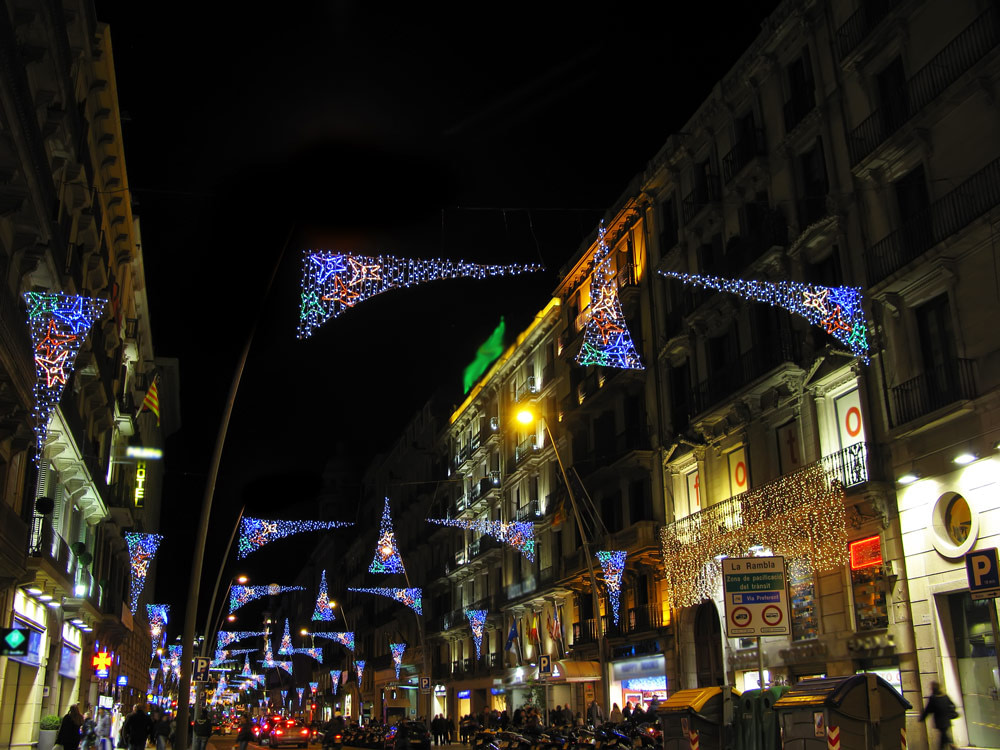 From exhibitions and live music concerts to peculiar traditions and colorful festivals, there's always something going on in Barcelona. And wintertime is no less worthwhile. Temperatures range from 5° to 14° C; the city is decked out in sparkling Christmas lights and decorations; and its centuries-old Fira de Santa Llúcia Christmas market is brimming with lovely handcrafted gifts.
You'll find a wonderful life-size nativity scene in Plaça Sant Jaume, as well as lots of interesting events to keep you busy and entertained, including the already famous Shopping Night Barcelona on Passeig de Gracia, the annual Copa Nadal de Barcelona (Christmas Day Swim), La Cabalgata de Reyes Magos (Three Kings' Parade), and Les Festes de Santa Eulàlia (February), when the city celebrates its patron saint with thousands of events and fun activities for children.
But Barcelona is not the only place you should visit during your winter trip in Catalonia. Some 35 km farther down the coast, the stylish, gay-friendly town of Sitges plays host to one of Spain's wildest and most flamboyant parties every February – the Sitges Carnival, while the Catalan Pyrenees are packed with fresh powder, scenic natural beauty, and great ski resorts.
Granada and Sierra Nevada
Granada is one of Spain's most beloved cities, and for good reason. Along with its magnificent Alhambra, this lively Andaluz city charms visitors with genuine flamenco venues, awe-inspiring Moorish sights, and a free tapas culture that's impossible to find anywhere else.
However, what really makes Granada one of the best winter destinations in Spain is its privileged geographic position at the foot of the snow-capped Sierra Nevada mountains, yet only 30 km from the sunny Costa Tropical. Consequently, visitors here have the unparalleled opportunity to soak up some sun on the coast and hit the slopes of the nearby Sierra Nevada on the same day, not to mention to warm up in style in the city's fabulous Arab baths and ubiquitous teterias.
Situated 21 km southeast of Granada, Sierra Nevada is Europe's southernmost ski resort and prides itself with bright sunny days, a lively après-ski scene, and around 2,500 hectares of skiable terrain.
Canary Islands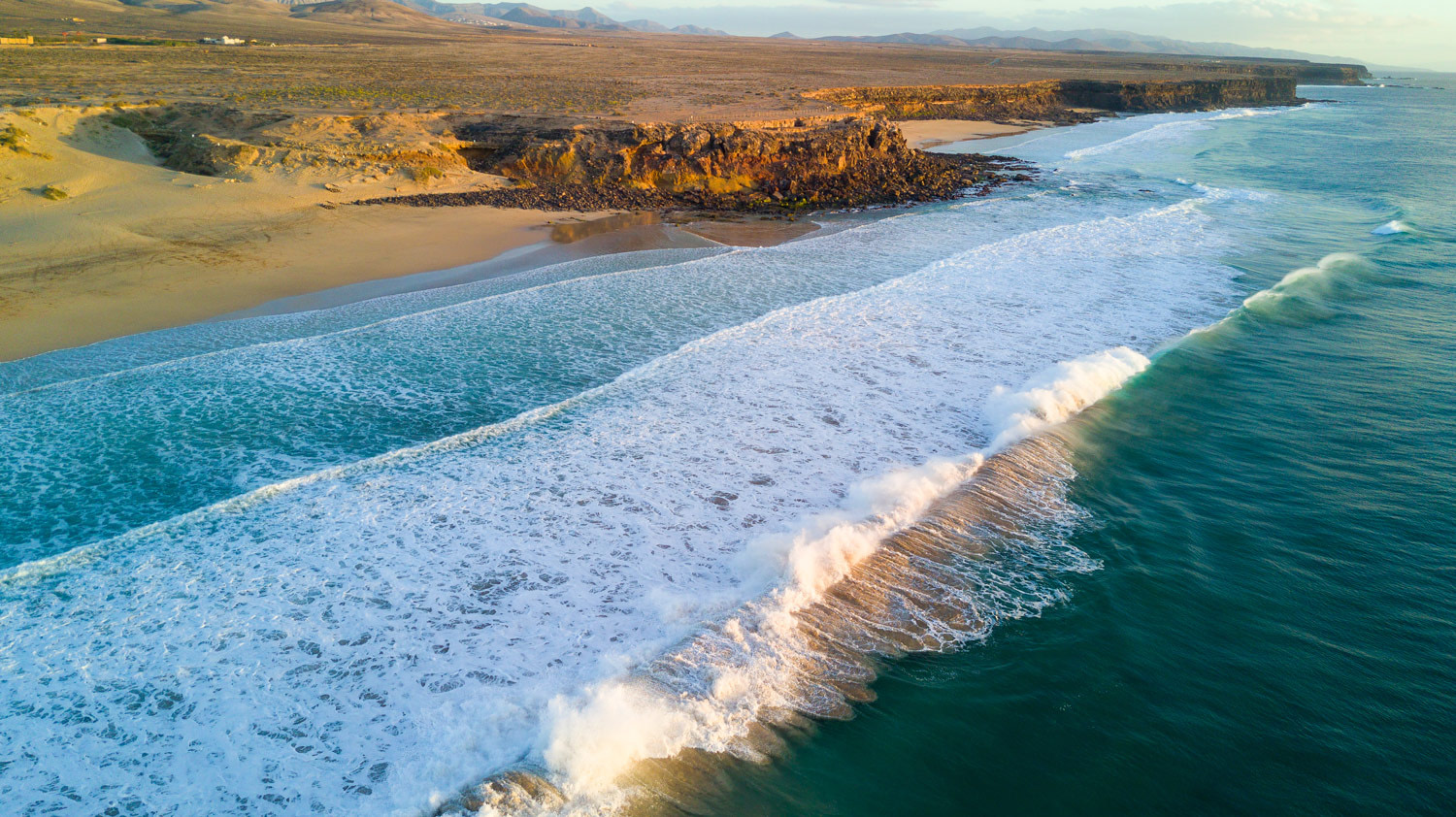 Stunning natural beauty and diversity, along with an excellent year-round climate, fabulous food, and inviting sunny beaches, make Spain's Canary Islands the best winter sun destination in Europe.
To make the most of your winter escape in the Canaries, hit the white, sandy shores of Fuerteventura (the closest island to North Africa), explore the animated nightlife and dramatic natural parks of Tenerife, or go to soak up some culture and history in cosmopolitan Las Palmas de Gran Canaria.
With its spectacular singing, dancing, and costumed parades, the Carnival of Santa Cruz de Tenerife is a not-to-miss event.
Whatever Spanish destination you choose to escape to for your winter break, you can count on a wonderful experience, filled to the brim with delicious local food, unique activities, and awe-inspiring sights.