Barcelona, the vibrant and beautiful Catalan capital, is a sophisticated cocktail of culture, history, and urban glamour, all wrapped in sensual Mediterranean flair and beautiful light. Here's what you should do when visiting Spain's second largest city:
Admire the Architecture
Many call it the City of Gaudi, but Barcelona is much more than just that: it is a dazzling spectacle of architectural talent, culture, passion, and energy; a huge outdoor museum; and a revelation to sightseers.
From famous Modernista pioneers like Antoni Gaudi, Josep Puig i Cadafalch, and Lluís Domènech i Montaner to award-winning contemporary architects and design masters, this city has works by the world's most highly-acclaimed artists – no wonder it's a real treat for architecture lovers worldwide.
For a true taste of Catalan Art Nouveau, don't miss the Passeig de Gracia's Illa de la Discordia with its three intriguing Modernista masterpieces – Casa Lleó Morera, Casa Amatller, and Casa Batllo; or the fabulous Palau de la Musica Catalana and the UNESCO-listed Hospital de la Santa Creu i Sant Pau.
The Passeig de Gracia in the Eixample district is also an excellent place to start your Gaudi route, playing host to treasures such as Casa Batllo and Casa Mila (La Pedrera), the latter being situated at the intersection of Passeig de Gracia and Carrer de Mallorca. Walk about 1.5 kilometers down this street and you will arrive at Gaudi's most famous work of art – the unfinished, yet majestic Sagrada Familia. Complete your itinerary with a visit to the fantastic Parc Guell to see what is probably the architect's most creative achievement.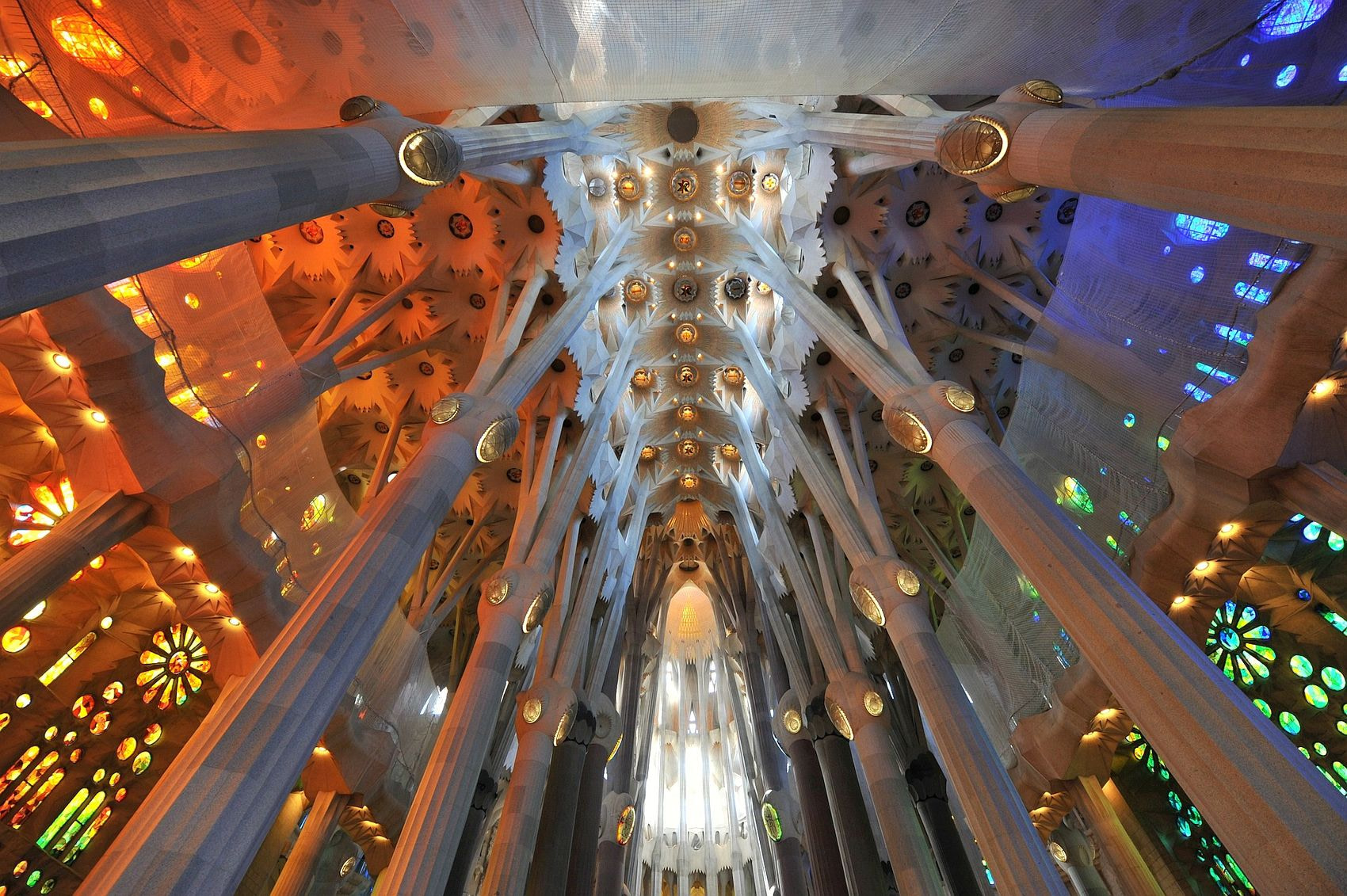 Although the Catalan Art Nouveau is Barcelona's most prominent art movement, there are countless architectural styles well represented throughout this handsome metropolis. Ciutat Vella (Old Town), for instance, is a fascinating exemplification of Medieval Barcelona, greeting visitors with picturesque narrow streets, beautiful Gothic churches, and Romanesque buildings, while Barri Gotic offers an impressive collection of Roman sights.
Nevertheless, the city's contemporary architecture doesn't lack at all in outstanding works. Some of the most intriguing structures comprise the astounding Museu d'Art Contemporani de Barcelona (MACBA), designed by the renowned American architect Richard Meier; the Agbar Tower – a state-of-the-art 38-story skyscraper conceived by French architect Jean Nouvel in association with b720 Fermin Vázquez Arquitectos; Norman Foster's Torre de Collserola; the Palau Sant Jordi by the Japanese architect Arata Isozaki; the innovative Forum Building by Swiss architects Jacques Herzog and Pierre de Meuron; and Frank Gehry's giant Fish (Peix), at the foot of the beautiful Hotel Arts.
Visit the Museums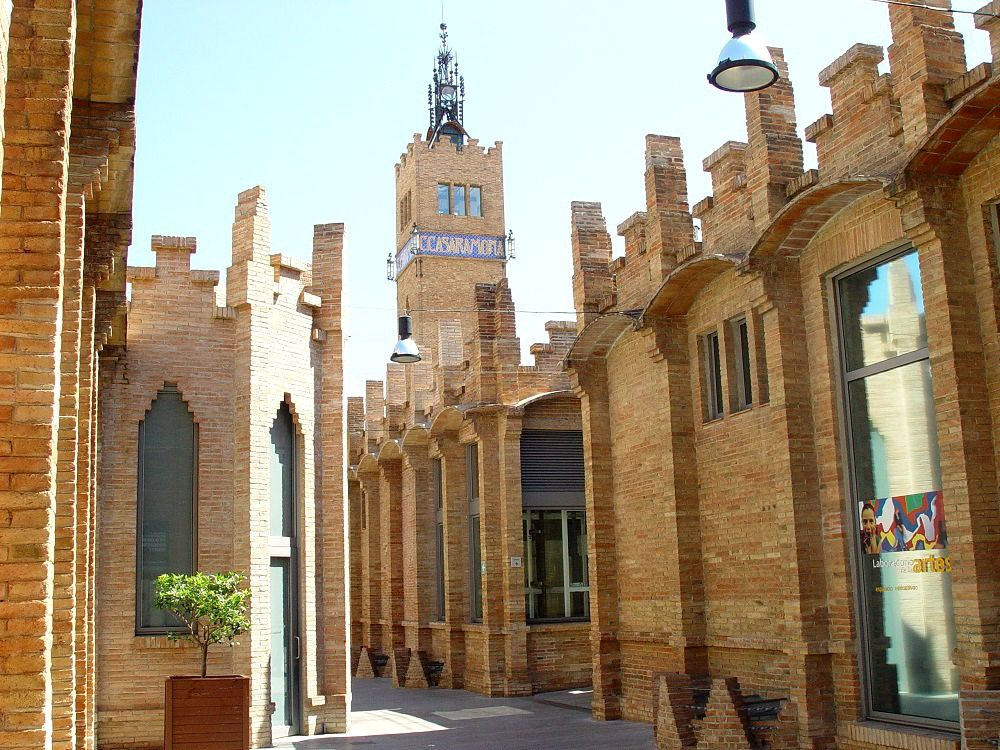 Ranging from history and world-class art to science, chocolate, and football, the museums of Barcelona reflect the city's rich past and cultural uniqueness, but also its creativity and innovation. There are over 50 museums and art galleries within the city limits, some renowned worldwide, others smaller or quirkier than everything you've seen so far.
When it comes to art, however, the city's most popular destination remains the Picasso Museum in the Gothic Quarter, where you'll have the opportunity to discover a stunning 3,500 artworks collection from the artist's earliest years.
Equally remarkable are the Museu Nacional d'Art de Catalunya (MNAC), which is also the biggest and most comprehensive in the entire region; the intriguing Joan Miró Foundation; the Fundacio Antoni Tàpies dedicated to the life and works of Barcelona's greatest contemporary artist; the CaixaForum Barcelona; and Barcelona Contemporary Art Museum (MACBA), with its amazing collection of Catalan and international art, dynamic cultural programme, and astonishing building designed by famous architect Richard Meier.
For history buffs, the fascinating Museu d'Història de la Ciutat provides an excellent insight into the history and evolution of Barcelona, especially during the Roman times.
Tucked away in a former palace behind the Barri Gotic's cathedral, the eccentric Museu Frederic Marès invites you to discover one of Spain's most important displays of sculptures, as well as an eye-catching collection of historical curiosities gathered here by the well-traveled artist himself.
Unsurprisingly for a city with such a glorious maritime history and magnificent Gothic shipyards, Barcelona boasts a truly enchanting Maritime Museum. Housed in the city's 13th century Drassanes Reials (Royal Shipyards), this place is an extraordinary tribute to the seafaring history and culture in Catalonia and the Mediterranean Sea.
The second most popular museum in Barcelona (after Museu Picasso) is the ultra-modern 3,500 square meters FC Barcelona Museu at Camp Nou, where in addition to the fabulous football memorabilia of the Catalan giants, visitors are treated to interactive displays, a corner exclusively dedicated to Leo Messi, and many other surprises.
For those in search of unique experiences, Barcelona has more than its fair share of quirky museums and galleries that offer not only the usual sex, chocolate, rock, perfume, and wax figures, but also topics such as funeral carriages, footwear, holograms, bullfighting, mammoths, motorcycles, music, design, modernist jewels, and inventions.
Relax in the Parks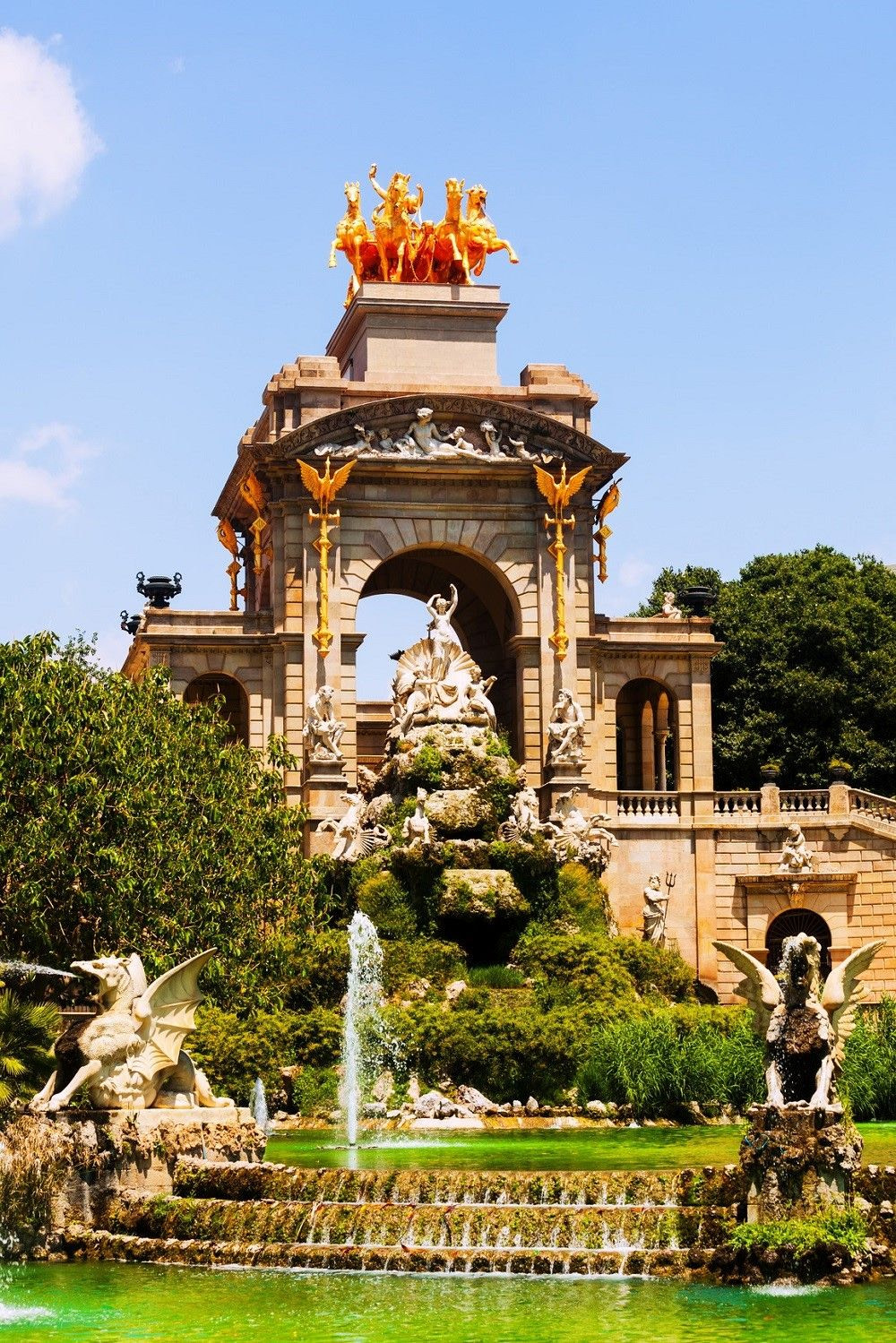 Although a grand metropolis, Barcelona is blessed with a great variety of parks and green spaces where you can escape the hustle and bustle of city life, relax with numerous leisure activities, and immerse yourself in idyllic natural surroundings.
The most remarkable is without doubts the city's eccentric and unique Parc Guell, with its striking Gaudi buildings and jaw-dropping city views. Excluding this world-famous UNESCO-listed Gaudi's masterwork, the beautiful Parc de la Ciutadella remains the green oasis of Barcelona par excellence. Home to Barcelona Zoo, museums and notable buildings, extraordinary sculptures, a rich variety of plant species, a lovely lake, and a monumental waterfall designed by Catalan architect Josep Fontseré, this wonderful park (with open Wi-Fi network) is the perfect spot to relax, connect with nature, and indulge in outdoor activities, all without leaving the city.
If you're more into landscaped gardens then you'll be delighted to discover all the marvels that the romantic Parc del Laberint d'Horta, the exquisitely designed Jardins de Can Sentmenat, and the exceptional Jardins de Mossèn Cinto Verdaguer on Montjuic have to offer.
Other wonderful urban parks and gardens in Barcelona include the quaint Roserar de Cervantes (Cervantes Rose Gardens); the surrealist Parc de l'Espanya Industrial; the small, but utterly enchanting Parc de l'Estacio del Nord; the Parc de la Creueta del Coll; the controversial and futuristic Parc Diagonal Mar; the award-winning Parc Central de Nou Barris; and the Parc del Turó de la Peira with its charming views.
Last but not least, Barcelona is flanked by two exceptional green spaces: the sprawling Collserola Park at the western edge of the city, and the attraction-filled Parc de Montjuic, with its spectacular views, magnificent gardens, and outstanding monuments.
Hit the Beaches
Although before the 92' Olympic Games Barcelona's seaside was nothing more than just a highly industrialized area, nowadays, the city enjoys to the fullest its privileged Mediterranean location.
Depending on your tastes and interests, the Catalan capital has a strip of sand for everyone, from the animated Barceloneta to the nudist, gay-friendly Mar Bella to the pristine Ocata, which is a scenic half-an-hour train journey outside the city.
Due to its central location, amenities, vivid atmosphere, and lovely seafood restaurants that line up the shore, Barceloneta Beach is the busiest and most famous summer destination in town. Equally accessible and well-equipped is the nearby 1,100 meter long Sant Sebastia, with its watersports clubs, traditional chiringuitos, and excellent facilities for people with disabilities.
If you're looking for quieter and more family-oriented options, then Nova Icaria and Bogatell near the Olympic marina are the best places to go.
In addition to the 7 blue-flagged urban beaches that dot the coastline of Barcelona, sun seekers will also have the opportunity to explore the wonderful stretches of sand outside the city, which are usually cleaner, calmer, and well served by public transportation.
For instance, a 20-minute train ride from Placa Catalunya will take you to Montgat, where a sprawling and delightful 2,5 km long beach with fine sand and clear blue waters is waiting to be discovered. So it's Ocata, situated further north, in the Catalan town of El Masnou.
Other wonderful beaches around Barcelona comprise Badalona, the almost pristine Caldetes, and the gorgeous St Pol de Mar – in the north of the city, as well as the animated Castelldefels, the pretty bay of Garraf, and the fashionable sands of Sitges, to the south.
Barcelona is perfectly positioned between Costa Brava (to the north) and Costa Dorada (to the south), so there's no need to limit yourself to the beaches within the city's boundaries.
Go Shopping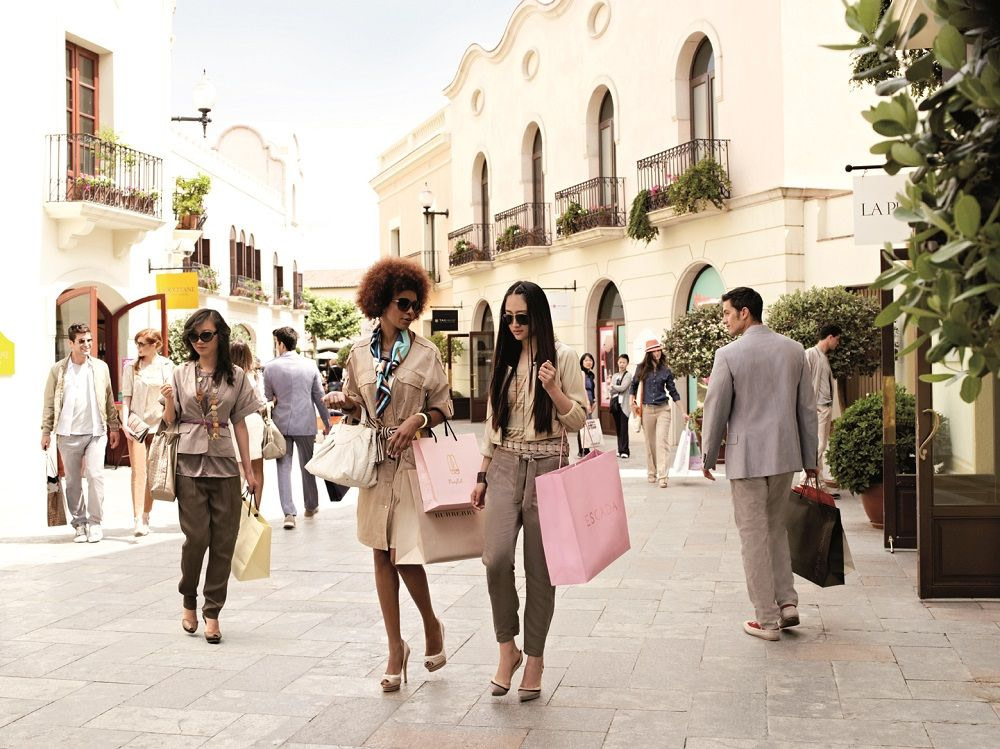 From upscale malls and the Corte Ingles to the famous Spanish brands downtown and the quirky vintage boutiques tucked away in the backstreets, there's clearly no shortage of shopping opportunities in Barcelona.
There's no better way to start your shopping session in the Catalan capital than with a stroll along the already famous Barcelona Shopping Line, a 5 km route that runs from the top of Las Ramblas in Placa Catalunya to Passeig de Gracia, where it turns left into the broad Avinguda Diagonal. Here, you'll find everything from leading international chains like Chanel and Armani to famous Spanish brands (Zara, Mango, Bershka, and so on) and high-end Catalan designer shops, but also small and creative independent stores and quaint vintage boutiques.
On the left of Las Ramblas, the atmospheric El Raval neighborhood is bursting with all kinds of unique shops, most of them devoted to retro fashion and other one-of-a-kind fare.
Another shopper's paradise is the picturesque Barri Gotic with its shop-lined narrow alleys and fascinating Bulevard dels Antiquaris, where more than 70 stores offer original art and antiques. Also here, the gorgeously preserved Carrer de Montcada with its commercial art galleries and jewelry shops is an ideal spot for those with exquisite tastes.
Into the same category fall the upmarket Portal de l'Àngel street – known for its exclusive shopping offers, and the elegant Bulevard Rosa – a shopping arcade with more than 100 shops and fashion boutiques.
In terms of malls and shopping centers, check out the stylish Maremagnum at the end of Las Ramblas, near the Columbus Monument; Les Glories in the district of Sant Marti; Diagonal Mar – one of the most fashionable shopping centers in Barcelona; the 9-floor El Corte Ingles in Placa de Catalunya; and La Maquinista – Catalonia's largest and most innovative open-air mall.
For an exclusive experience, pay a visit to the famous La Roca Village, an outlet shopping enclave only 40 min away from the city center. It can be easily reached by car, train, or bus from Barcelona Sants station, and offers a sensational range of international brands at excellent prices.
Last, but not least, Barcelona plays host to an excellent variety of markets, from the world-famous Mercat de Sant Josep de la Boqueria and Mercat del Encants flea market to some lesser-known, but equally enchanting fairs, such as the recently refurbished Mercat de Santa Caterina in the Ribera; the Fira Artesana (Honey Market), where local farmers sell their high-quality organic produce; the Mercat Gotic – an antique market held once a week in front of Barcelona's Cathedral, in Barri Gotic; the lovely Mercadillo de la Plaça de Sant Josep (art market); or Fira de Nautumismo – a bric-à-brac and collectables market in Placa Reial.
Browse the Quirky Neighborhoods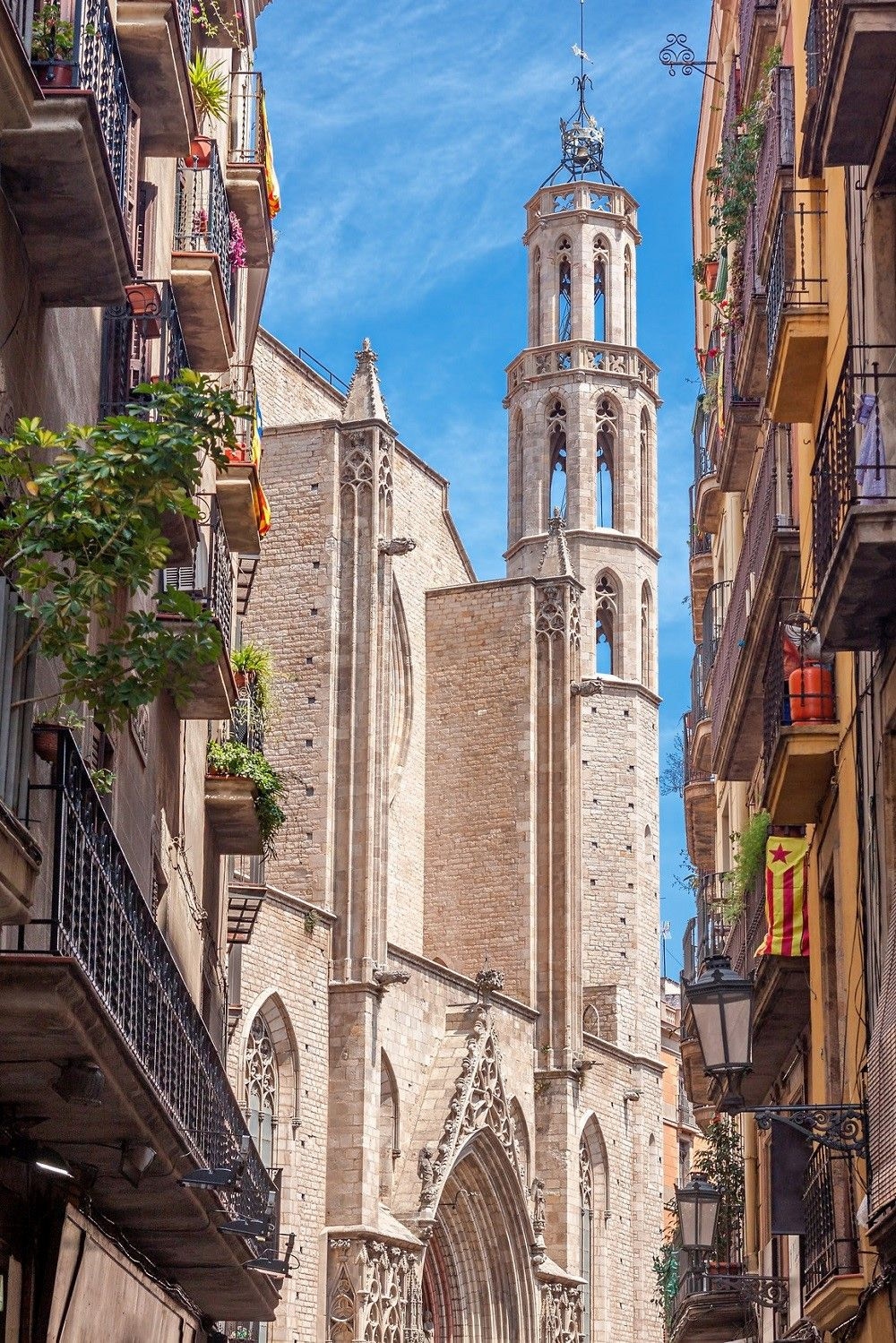 Barcelona is a city made up of beautiful, creative neighborhoods, each with its own flavor and charm.
With its attractive labyrinthine streets, quaint plazas, Gothic churches, and fascinating mix of architectural styles, the Barri Gotic is an essential part of any Barcelona experience. This old, characterful district in the Ciutat Vella (Old Town) is home to such landmarks as the Barcelona Cathedral, the vibrant Placa Reial, the Palau de la Generalitat, the old Jewish Quarter (Call Jueu), or the Placa del Rei, but also to an excellent range of museums, shops, cafes, gastro bars, and quirky hotels.
Separated from the Barri Gotic by the renowned La Rambla, the multicultural El Raval offers visitors an intriguing mix of art, history, retro shopping, and raucous nightlife. Once a neighborhood with a pretty bad reputation, the vibrant El Raval is now experiencing a revival thanks to the ingenious locales and cutting-edge cultural spots (MACBA Museum) that have popped up in recent years.
Also part of Barcelona Old Town, La Ribera / El Born area with its high-end fashion boutiques and nightspots, lovely art galleries, and imposing medieval palaces, is a wonderful place to stroll around and explore, to eat, drink, and dance the night away. The Picasso Museum is also located here.
Equally enchanting, but with a slightly different taste, the 18th century Barceloneta neighborhood manages to keep its small fishermen's town charm and traditional feel, offering not only magnificent sea views and long stretches of golden sand, but also the greatest variety of seafood restaurants (chiringuitos) in Barcelona.
Perhaps the quirkiest and most beloved neighborhood in town is Gracia – a favorite among Barcelona's hipsters, fashionistas, and artsy types. Although not a place jam-packed with tourist attractions, Gracia stands out primarily for its striking mix of old and new, of village-like character, and hip vibe.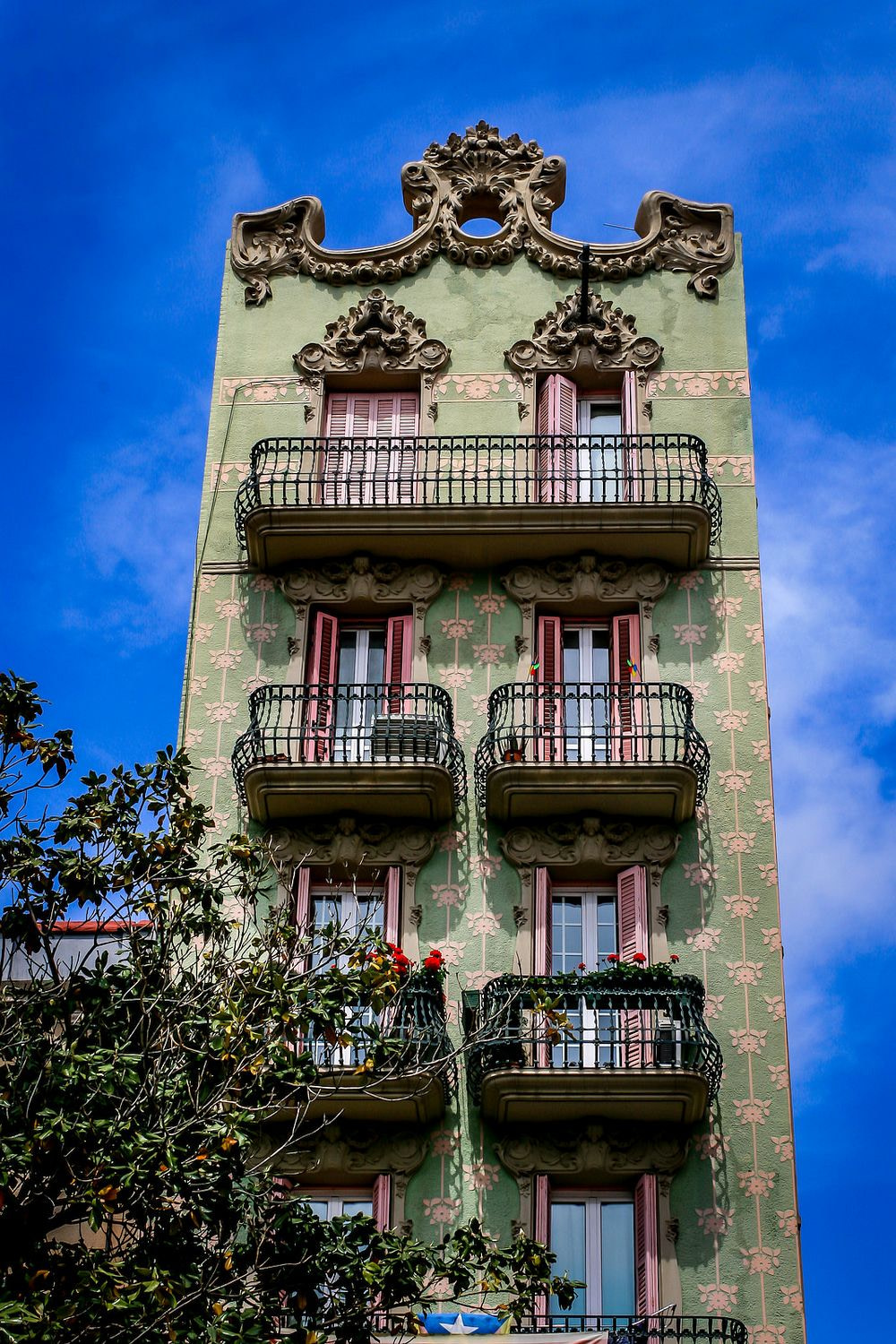 Its tremendous array of tapas bars, idiosyncratic shops, and cheerful little squares makes it the ideal place to immerse yourself in the local culture and to experience Barcelona at its most authentic. Gracia is also home to one of Spain's most vibrant fiestas – the Festa Major de Gracia and two of Gaudi's remarkable works: Parc Guell and Casa Vincens.
Established in the 19th century, the Eixample district of Barcelona is a fascinating grid street plan dominated by wide avenues and outstanding Modernista architecture. This new part of the city designed by Catalan urban planner Ildefons Cerdà i Sunyer is divided by the grand and impressive Passeig de Gracia into Esquerra de l'Eixample and Dreta de l'Eixample. Additionally, it comprises three other neighborhoods: the quiet Sant Antoni, Sagrada Familia (the area around Gaudi's famous basilica), and Font Pienc, where the Arc de Triomf, L'Auditori, and the National Theatre of Catalonia are nestled. L'Eixample is also home to some of Barcelona's finest bars, restaurants, hotels, museums, and upmarket shopping boutiques.
Take a Day Trip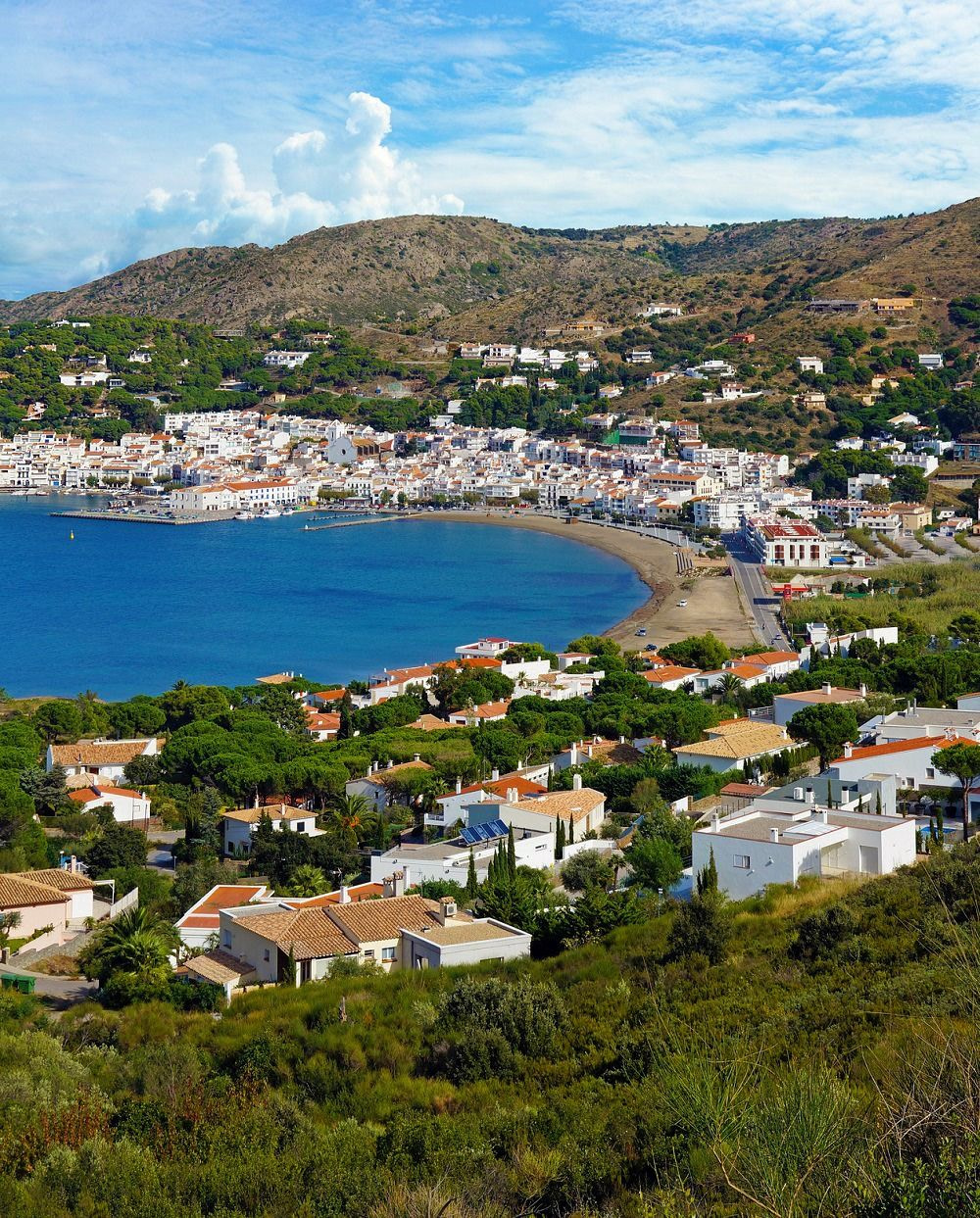 Barcelona is one of Europe's most enviably located cities, that's a fact. And it's not just the seafront that makes it one of Spain's top tourist destinations, but also the picturesque Catalan countryside nearby, the Montserrat and the Pyrenees mountains, and, of course, its proximity to Andorra and France.
Among the most popular day trips from Barcelona are the artsy seaside resort of Sitges – for beach lovers, and Montserrat – for nature devotees and religious pilgrims. The latter can be reached in about an hour by taking the train from Placa Espana, while Sitges, which is only 40 km south of Barcelona, is easily accessible by car, train, or bus. Further south of this lively beach town lies Tarragona (100km), a city celebrated for its valuable Roman ruins.
To the north of Barcelona, the pretty town of Girona (100 km) and Dali's Figueres (140 km) are both ideal choices if you want to soak up some art and culture. Although it stands out mainly for its wonderfully preserved medieval Jewish quarter (El Call), Girona is a lovely compact city with a striking mix of sightseeing attractions, culture, shopping, and dining.
Figueres, on the other side, owes its popularity to its world-famous native son, the eccentric surrealist painter Salvador Dali. Nowadays, the town is delightfully relaxed with quaint cafes, charming family-owned shops, and eye-catching architecture lining the narrow streets of its atmospheric Old Town. The intriguing Salvador Dali Theatre-Museum is without doubt Figueres' most famous attraction, but the hilltop Castell de Sant Ferran is well worth a visit as well, at least for the magnificent views and for its reputation as one of the largest castles in Europe.
Depending on how much time you have to spare, you can also cross the boundary to the tiny mountainous country of Andorra for some tremendous shopping and skiing.
Indulge in Sports Attractions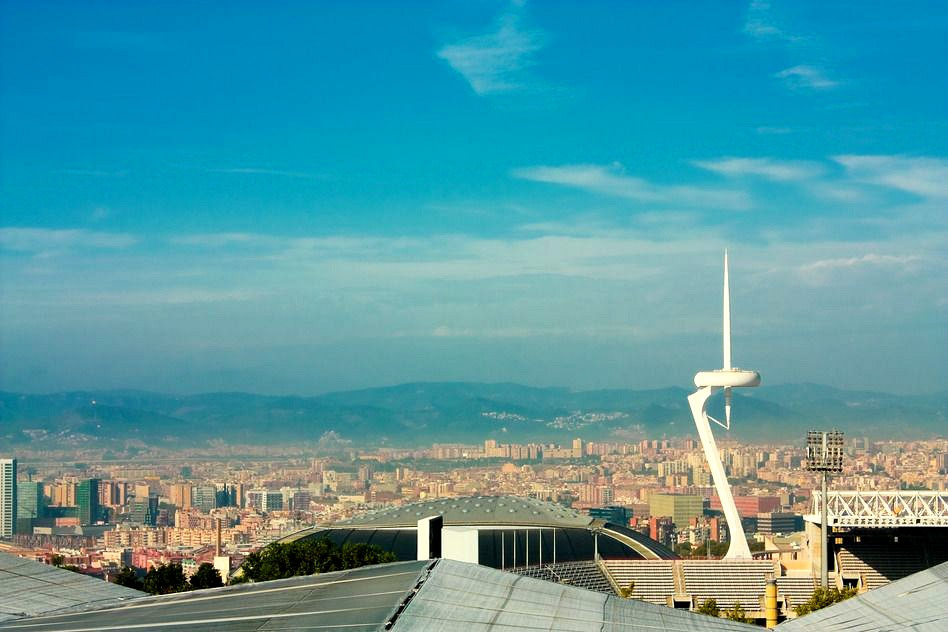 Although the Blaugrana superstars alone are more than enough to draw visitors in, Barcelona's love affair with sports goes far beyond the glorious team and powerful brand that is FC Barcelona.
The 1992 Summer Olympic Games have been a defining moment in the city's development, its cultural, and architectural history. This major event has not only helped in boosting Barcelona's popularity, but it also endowed the Catalan capital with excellent infrastructure, world-class sporting facilities, and most of all, it gave it 2 miles of beautiful sandy beaches and a modern marina, things that have changed Barcelona forever.
These days, the city is a favorite destination for sports fans, with an abundance of sporting events and themed attractions to explore. Among the most prominent are the fabulous Camp Nou stadium (the largest in Europe) and the Barca Museum, the lively Port Olimpic, as well as Montjuic's Anella Olimpica (Olympic Ring), where can be found the prestigious Lluís Companys Olympic Stadium, the innovative Joan Antoni Samaranch Olympic and Sports Museum, the outstanding Palau Sant Jordi sports complex, Santiago Calatrava's state-of-the-art Communications Tower, and the Bernat Picornell swimming pools.
An equally interesting destination for sport fans is the Museum and Study Center of Sport Doctor Melcior Colet, housed in a beautiful Josep Puig i Cadafalch building in the Eixample district.
Barcelona's spectacular sports calendar is crammed with all sorts of world-class events, from La Liga's exciting football matches to the Spanish Grand Prix, the Catalan motorcycle Grand Prix, the Zurich Barcelona Marathon, and the Barcelona Open (Torneo Godó).
Last, but not least, golf, sailing, surfing, kayaking, and other watersports are in abundance in and around Barcelona. But this, my friends, is another story…